Your monthly update on the state of the pork, poultry, beef, and seafood industries, direct from the category experts at Y. Hata. 
Please contact your

Account Manager

for questions.
Egg Market – Consumer demand for shell eggs rose sharply into the middle of the month. Shell eggs as a protein source remain a relative bargain in stores across the country, a point some retailers are driving home over the last and current ad cycles. Features for conventional caged eggs return to circulars following a period of slow activity over the past few months.
Highly pathogenic avian influenza (HPAI) remains a concern in the industry as recent outbreaks in commercial table egg flocks have marketers looking to maintain sufficient stocks to meet the rising demand.
The overall inventory of shell eggs declined 4.5% and the nation-wide inventory of large eggs was down 8%.
The California benchmark for large shell eggs increased $0.13 per dozen. Delivered prices on the California-compliant wholesale loose egg market increased $0.58 per dozen.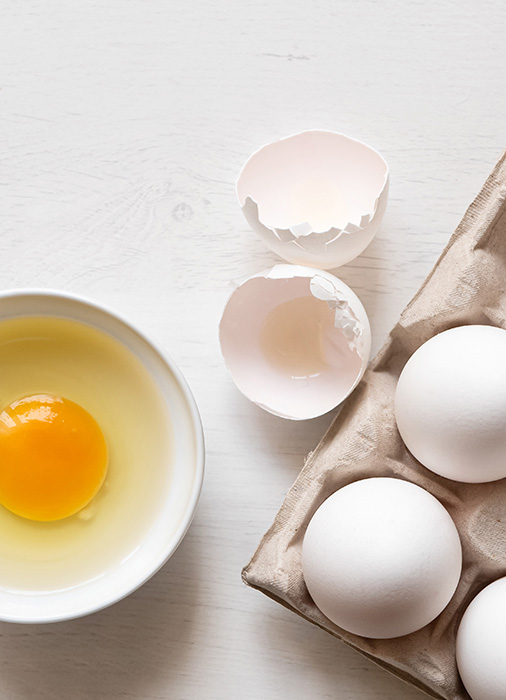 ​Over the past few months, the poultry industry has made noticeable inroads with hiring more workers, resulting in an improved labor situation.  Although labor remains a persistent challenge, the preeminent issue is now the high cost of feed and underlying cost prevalence for raising birds.
More recently the HPAI bird flu that ravaged flocks in the spring and was on the decline for the past few months has resurfaced this week in California leading to the liquidation of roughly 400,000 turkeys. The sentiment was that HPAI outbreaks were more likely to occur during colder weather, however the recent cases appear to suggest that the bird flu is more resistant to heat than previously thought. With more detections and subsequent flock losses, there is nervousness in the poultry industry as to what lies ahead.
Overall, there is a flat and dull tone to the poultry market. Despite prices decreasing to more reasonable levels that would normally attract more interest, both retailers and foodservice distributors remain hesitant to commit to any large buys. With adequate inventory on hand and demand being stagnant after the busy summer months, the thought is that this ongoing reluctance amongst buyers will hopefully apply enough pressure on packers to lower prices in the coming months.
Bone-In Thighs – Demand remains robust for Bone-In Thighs as packers continue to focus on the production of the more profitable boneless items such as Boneless Skinless Thighs and Thigh Meat. Supply will be tight for the foreseeable future as bone in chicken items are not a priority for packers and unfortunately, we are having to pay the asking prices when product is offered.
Boneless Skinless Thigh – Boneless Skinless Thigh prices continue to decrease with each passing week as buyers continue to push back on the prices being quoted. Although we do foresee prices to decline further in the short term, the expectation is that retailers and perhaps even export markets will eventually step in at some point if prices become attractive enough.
Leg meat – Leg meat prices have finally stabilized and are poised to decrease next month as packers are under pressure to move mounting inventory due to tepid demand.
Breast meat – Breast meat prices decreased over 50% from the highs during the summer months and have largely stabilized at lower price levels that are more acceptable to consumers. However even with this price correction, breastmeat prices are still at historically higher levels than past years.
Wings – Wing prices have declined to the lowest levels that we have seen in several years. Despite these lower prices, surprisingly operators have been featuring tenders and boneless wings instead of bone in wings. Additionally, the thought was that once NFL and college football season kicked off, seasonal demand for bone in wings would pick up but that increased demand has not materialized yet. However, we do expect retailers and wing centric national chains to step in eventually if prices remain at these low levels.
Turkey – Turkey supplies which were already limited since the beginning of the year, have become even more challenged with the recent HPAI outbreaks across the country.
Turkey Roasts – Due to ongoing shortages with Jennie-O, we were able to secure additional turkey roasts from Michigan Turkey to further augment our turkey roast supply as we approach the Thanksgiving holiday.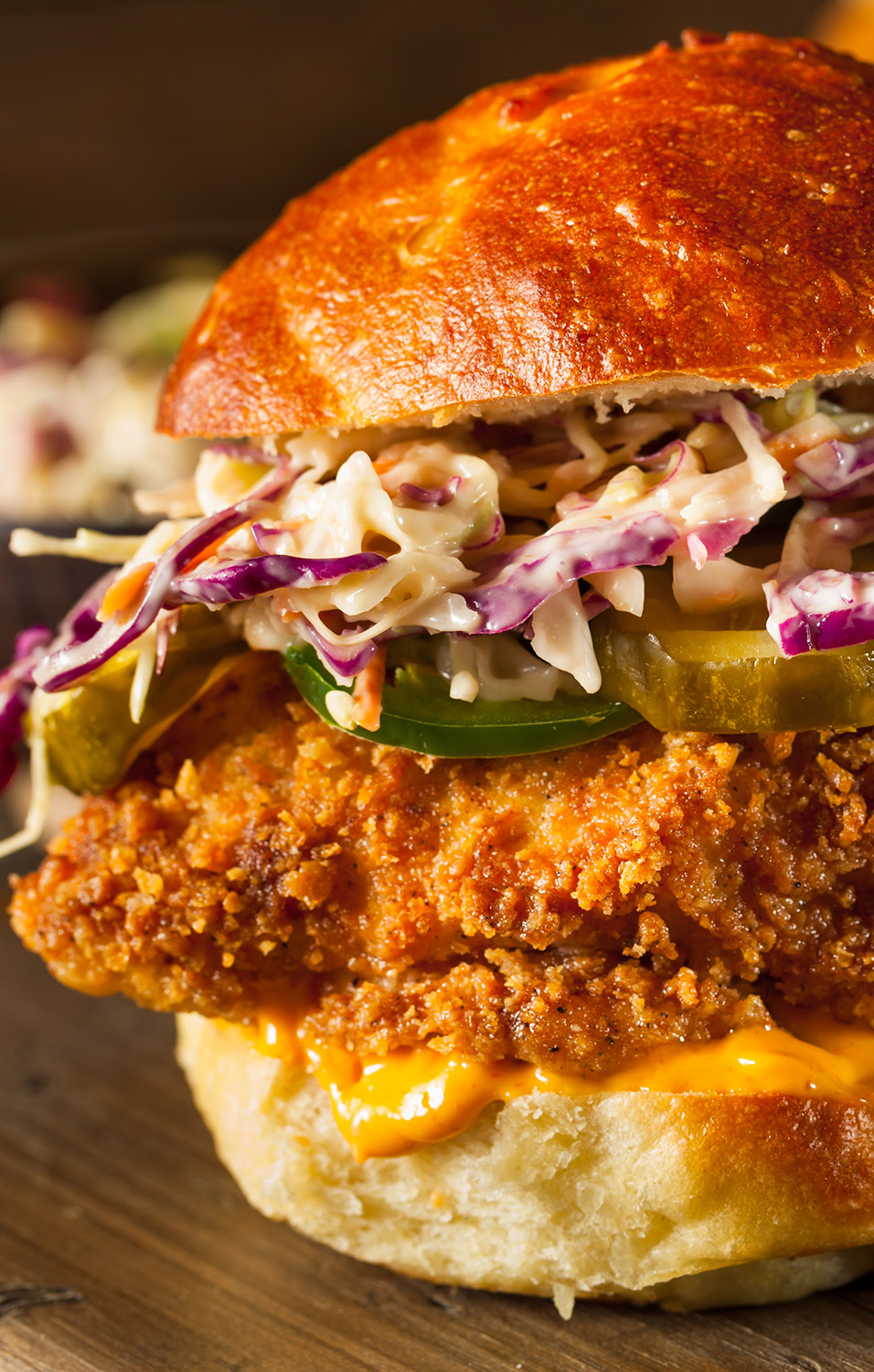 Although the supply of pork has been adequate up until now, increased prices have led to considerable push back from consumers as inflation impacts their purchasing power at the grocery store. Additionally, hog farmers have begun reducing the size of their herds in the face of rising input costs for fuel, fertilizer, feed, etc. This reduced supply has increased the prices that pork companies are having to pay for hogs. All the major pork suppliers are forecasting that these higher prices will weaken consumer demand.
As if these higher input costs were not enough, another looming issue facing the pork industry is the uncertainty regarding California's Proposition 12 legislation. The Prop 12 law would mandate minimum housing space requirements for breeding pigs, veal calves, and egg-laying hens. Although California represents roughly 15% of the U.S. pork market, they are a small pork producing state so this law would significantly affect out-of-state hog producers. 
Due to the significant financial impact that this would have on hog farmers and the pork industry, both the National Pork Producer's Council (NPPC) and American Farm Bureau Federation (AFBF) have filed a reply briefing with the U.S. Supreme Court on California's Proposition 12. The Supreme Court is scheduled to hear their case on October 11th as they present their case for Proposition 12 to be overturned. After the Supreme Court renders a decision, this should provide clarity to this lingering issue.   
Butts – Boneless butt prices have been steadily decreasing weekly in the face of reduced consumer demand and reduced export volume to China. At the moment, boneless butts remain a great value for consumers. Despite softness in the market, both packers and buyers continue to take a "wait and see" approach.
Ribs – Prices for ribs remain steady for now but could increase if retail demand firms up.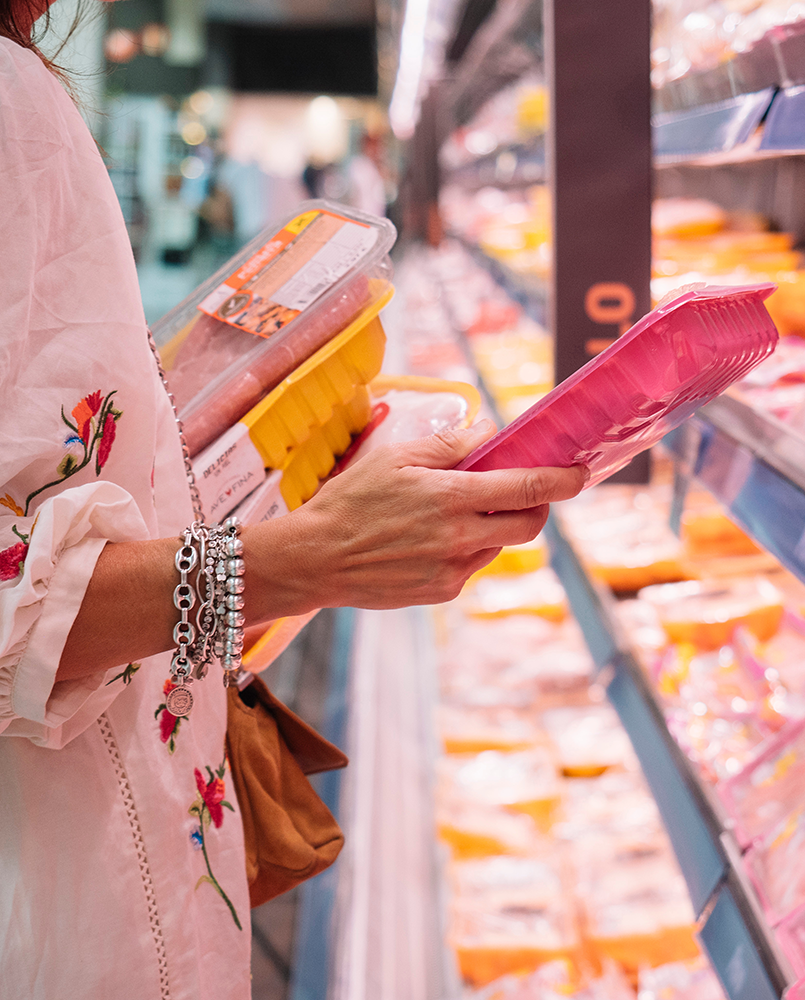 Pork & Poultry Market Outlook
Both the Pork and Poultry industry have made progress with addressing labor challenges, however higher input costs for feed, fertilizer, and transportation continue to persist and have contributed to elevated prices. The trucking industry in particular has been challenged with an aging workforce, increased regulations, and lack of interest to join the workforce. With lingering inflationary pressure on the economy and a potential recession looming, both consumers and suppliers are taking a cautious approach. 
Although gas prices have declined from their peak in June, one key area to note is the cost of diesel fuel which continues to contribute to elevated beef prices. Whereas gas is for the everyday consumer, diesel is used to fuel tractor trailers, trains, and any other heavy vehicles that transports beef throughout the country. While gas has decreased 27% since mid-June, diesel prices have only fallen 13.8% during this period.  To further illustrate the continued impact of diesel fuel, according to the U.S. Energy Information Administration, this week a gallon of diesel was $5.03 in comparison to $3.37 just one year ago.
Besides high fuel prices, cattle ranchers continue to be impacted by higher input costs for animal feed and fertilizer. Despite ongoing inflationary pressures with many consumers having less discretionary income, higher beef prices are being supported by tighter cattle supplies and steady consumer demand. 
As we shared the past few meetings, widespread drought conditions continue to affect many parts of the country which has resulted in lighter weight cattle and significant reduced grading for choice, prime, and premium grades (CAB, SS, & PSA). 
With a tighter cattle supply, all the major packers expect potential supply issues at some point in the future perhaps as soon as the end of 2022. Beyond this year, it is a matter of when if we see significantly less cattle available in the future. 
Despite reduced availability, demand continues to remain strong for prime and premium grades (CAB, SS, PSA) regardless of cut.    
Ribeye pricing, which has increased since the summer months, has stabilized albeit at elevated levels. However, we do expect ribeye prices to increase more significantly as we enter October and approach the holidays. With overall consumer hesitancy lingering, retailers remain reluctant to commit to large ad buys for middle meats such as ribeye.
Striploin pricing which had been at historically high levels will be decreasing by over $2.00 / lbs. over the next few weeks. This decrease can be attributed to the fact that we are past the Labor Day holiday which is traditionally the last major grilling holiday where retailers heavily promote NY steaks.
Chuck flat pricing which recently decreased by $.20 / lbs. this month will be decreasing again by another $.44 / lbs. for October. The high inflation in the Japanese economy coupled with the continued weakness of the Japanese yen has significantly reduced the imports of U. S. beef to Japan. Despite this welcome news, the supply of chuck flats continues to remain tight so please reach out to me before taking on any new business.
Oxtail pricing which has been on decline for the past few months will be increasing slightly by $.11 / lbs. later this month.
Short rib pricing which increased by $.13 / lbs. this month is poised to increase further as we approach the end of the year. The primary reason for this increase is due to younger cattle being harvested and diminished grading affecting the supply of raw material.
Overall, the beef industry continues to take a cautious approach as to how inflation impacts consumer spending and consumption moving forward. Ultimately, the future price levels for beef will be dictated by American consumers and what they are willing to pay.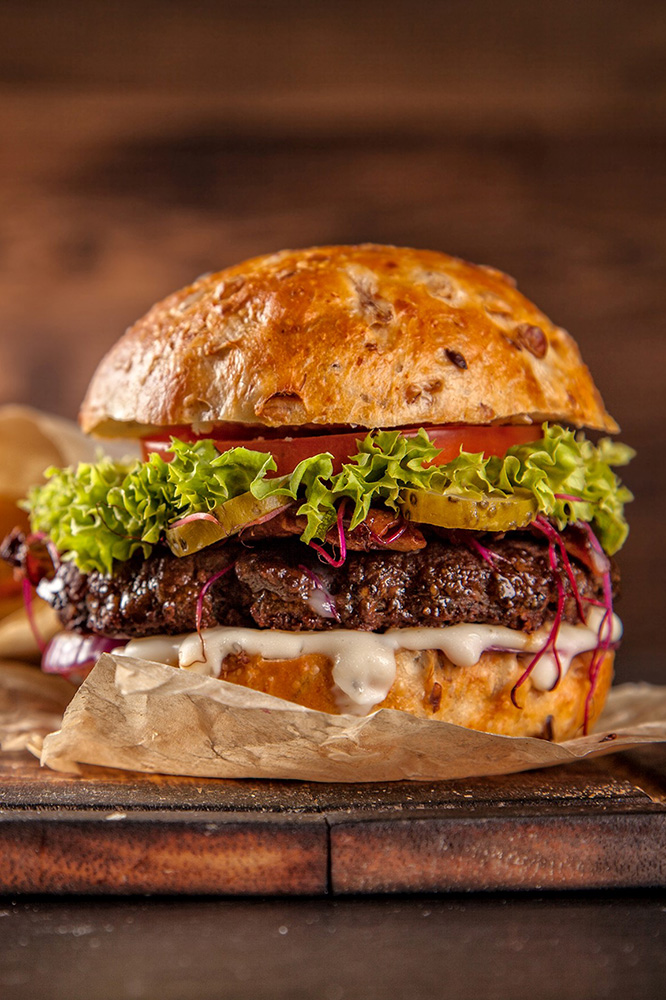 Snow Crab – The Canadian Season has come to an end. The Alaskan Snow Crab Season will begin sometime in early October. At that time, The Alaska Dept. of Fish and Game will announce their TAC (Total Allowable Catch).
North-Atlantic Lobster Tails (Cold Water) – The current season has come to an end, which usually produced the majority of small tails (4oz and smaller). The Fall-Winter Season will be begin the last week of November. This season will produce 4-5's through 6-7's and maybe some 7-8's. Pricing for the season that just finished are still stable.
Mahi – The South American Season is set to begin in October and runs through the end of the year. We are anticipating product arriving into the West Coast hopefully sometime in Early/Mid November. Please anticipate pricing to stay firm. There may be increases on portions cuts depending on the size. The larger portions tend to increase faster and cost more, due to the yield of the fillets.
Shrimp – Black Tigers and Asian Whites – Currently pricing and supply are mainly stable. Supply for whites are down, but consumer demand is also a little soft. This balance is helping to keep prices steady for now. Black Tigers remain stable, except for HLSO (Headless Shell-On) shrimp that are 6-8 and larger.