Your monthly update on the state of the pork, poultry, beef, and seafood industries, direct from the category experts at Y. Hata.
Please contact your

Account Manager

for questions.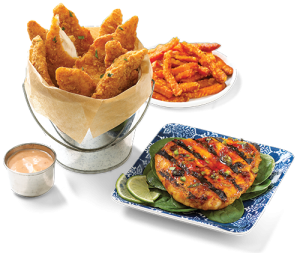 The undertone for the poultry market continues from last month with the shortage of labor having the largest negative impact on production. Tyson Foods recently announced a 21% pay increase for their NW Arkansas workers to combat worker absenteeism amid soaring product demand. The industry anticipates other processors to review their current compensation for possible wage increases.
Because of the labor shortage, supplies are so fluid we cannot say with confidence any item has a good or adequate supply as the processors production schedule is dependent on how many workers report for each shift.
Higher costs continue in the areas of packaging, transportation/shipping, safety protocols, protection equipment, and the rise in pay scale by Tyson Foods and those costs will be passed on in the form of higher prices.
As reported last month, the availability of Tray Pack Thighs is non-existent so we're having to move to a 4/10 lbs. and 1/40 lbs. bulk packs.
The other parts of the back half of the chicken remain well supported with strong demand and steady to firm pricing. Items that require labor – BL SL Thigh, BL Legmeat, etc. – are still a struggle to keep in stock and are reflected in their firm to higher pricing.
Availability of the front half of the chicken – Breast, Wings, Tenderloins – are relatively stable as demand is steady and prices are relatively stable.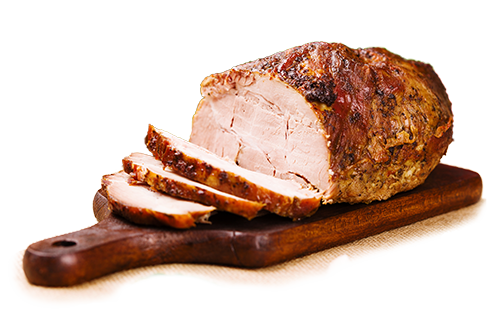 Labor continues to be an issue for the pork industry but not to the extent of the poultry industry. Reduced export demand, end of summer slow-down in demand, and the completion of Labor Day weekend means we now have an adequate supply of pork.
The peak season for bellies is coming to an end as well so we are anticipating softer pricing.
The price spread between Bone In and Boneless Butts are quite significant and we'll have to see if Bone In will increase or Boneless will decrease to close the gap. The processor's labor situation will determine which direction butts go but in general we expect to see softening of prices in the next 30 days.
Like bellies, the peak season for Ribs has passed and we're hoping availability will improve and prices will trend down.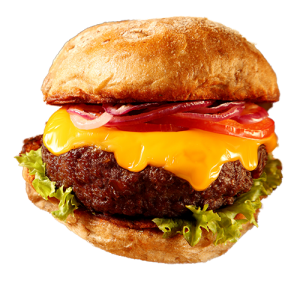 Labor shortages and worker absenteeism continue to negatively impact processing capacity at beef plants. With consumer demand still at higher levels than the current supply, we see significant beef price increases for almost all cuts.
Prime and Premium (Sterling Silver, PSA, CAB, etc.) graded beef continues to show poor availability with cattle being harvested sooner to meet consumer demand.
Beef trimmings, which are used to produce ground beef, beef patties, and sausages, have significantly increased in price because of increased retail bookings.
Rib prices have unfortunately returned to extraordinary levels due to limited availability and strong demand. Even at these unprecedented levels, just securing product continues to be a challenge. We may start seeing more severe product shortages beginning in October.
Striploin pricing, which has increased the past month due to a rise in retail bookings, is starting to show signs of softening.
Flap Meat prices, which have been increasing for the past month, are expected to trend downward as there has been strong pushback from retailers to the high prices.
Chuck Roll prices are at an all-time high and will be increasing by another $.25/lbs. by the end of the month.
Chuck Flat pricing will remain steady through October albeit at elevated levels. Both domestic and export demand continues to remain strong.
Short Rib prices have been increasing almost weekly with demand remaining strong. Coupled with limited availability, prices are poised to remain at record levels and possibly increase even more as we approach the holidays.
Oxtail prices which have remained stable for the past month are going to be increasing by $.78/lbs. by the end of the month.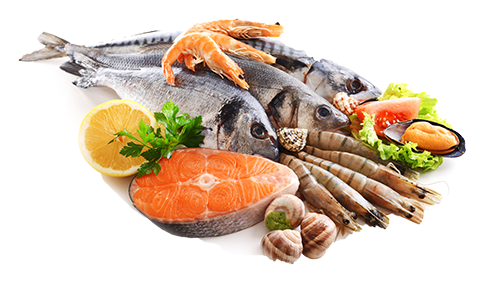 Strong demand across all segments of the seafood market continues. Combined with severe shortages of many products and labor shortages at processing plants, we can expect prices to continue to increase.
We continue to have challenges in shipping leading to higher prices, including:
Lack of shipping containers.
Delay at the ports loading the containers onto the ships.
Delay at the ports unloading the containers off the ships.
Lack of chassis to haul the containers out of the ports.
Delay unloading the containers and getting the product into cold storage.
 To give you an idea of the increase in cost of international shipping, to ship a container from China to the U.S. East Coast 3 years ago was approximately $3,000. Today that cost is $20,000! To ship a container from the Philippines to the U.S. last year was approximately $4,000, today it is $14,000.
The effect of these high shipping costs not only increases the price we pay but companies may elect to not ship product to the U.S. as they deem it too risky and instead sell their product to countries with lower shipping costs.
King Crab – It was announced on Monday all Alaskan crab stocks are down from previous years and the Alaskan Bristol Bay Red King Crab fishery will completely close for the first time in 25 years. We were already grappling with a shortage of King Crab and this news just intensifies the problem.
Snow Crab – Along with the announcement of the closure of the Red King Crab fishery, Snow Crab stocks appear to be down substantially (by up to 50%) and we await the quota of the Alaskan Snow Crab fishery.
North Atlantic Lobster Tails – Supply is adequate (4-7 oz.), and pricing is relatively stable, large tails command a premium and are limited. New season Warm Water Tails are showing up, but high opening prices are limiting sales.
Black Tiger Shrimp – Supply continues to be a challenge on all sizes as U.S. inventory dwindles and replacement cost is increasing. In the long-term, the supply of Black Tiger Shrimp will not improve so restaurants may want to switch to White Shrimp.
White Shrimp – The supply of Asian Whites has improved but we're seeing some strength in prices as inventory in the USA needs to be replaced with higher replacement cost from overseas.
Mahimahi Fillets – Supply is limited and is expected to remain this way until the South American season opens in November.
Swai – Vietnam is the largest producer of Swai and the spread of Covid in their packing plants is having a severe impact on their ability to meet demand. Prices are up $.70/lbs., and we can expect the price to increase each month until the end of the year, although we don't know by how much. There will also be a reduced quantity arriving from Vietnam.
Squid – Supply continues to be a challenge and prices increase with each shipment. Our preferred size of Squid is the 5/8" but we're having to source the smaller 3/5" size just to have inventory.
Seafood supply is currently unpredictable, especially for imported items. Containers arriving from overseas can take anywhere from 2-4 months and a delay can easily add a month or more to the lead time. Even ordering months in advance, ETA, quantity, or even the price will be uncertain until delivery takes place.