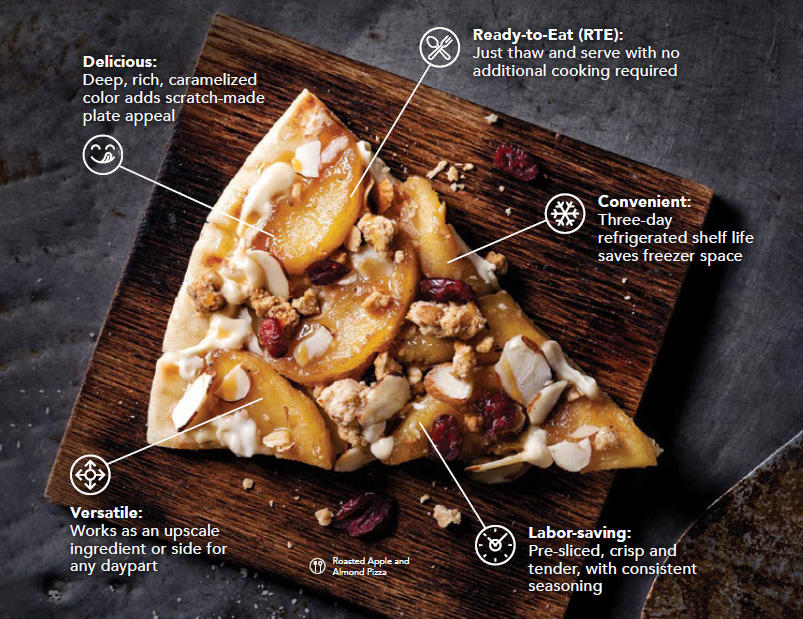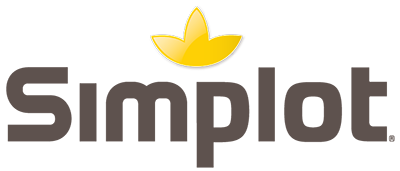 Flame-Roasted
Fuji Apples
RoastWorks® Flame-Roasted Fuji Apples takes your menu to the next level with on-trend roasted flavor and color that customers adore.
We flame-roast these sliced Fuji apples crisp-tender and lightly season them with cinnamon and sugar to create a sweet complement for your favorite proteins and dessert recipes.
Great breakfast ingredient for crepes, pancakes, blintzes. Great stuffing for pork. Use as an ingredient in Apple Breakfast Bread, Apple Fritters, Apple Stuffed Brie, Caramel Apple Cinnamon Rolls, Caramel Apple Grits, Chicken Apple Schnitzel, Chilled Apple-Ginger Soup, Fuji Apple Streusel Coffee Cake with Cider Glaze, Pork Tenderloin and Apple Roast.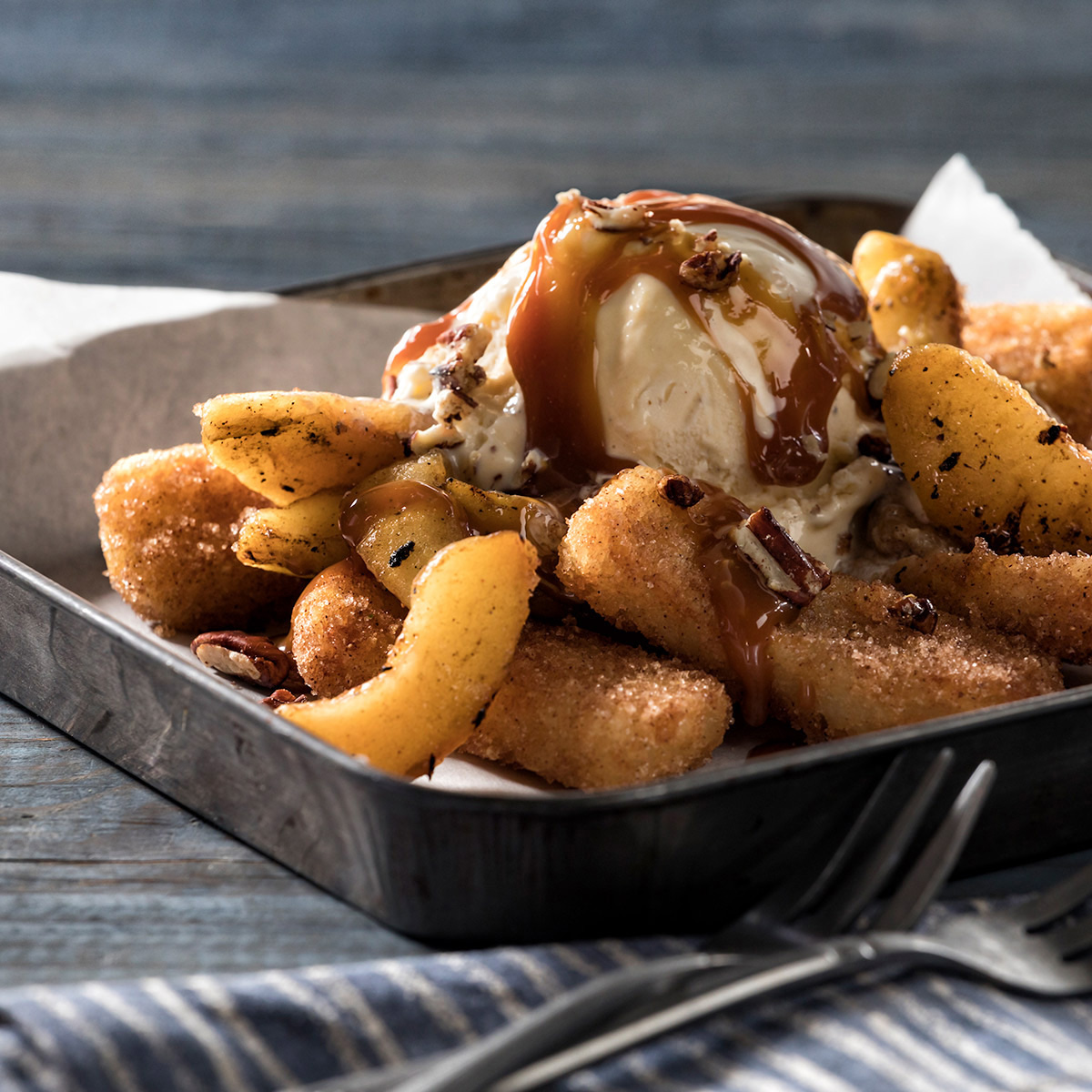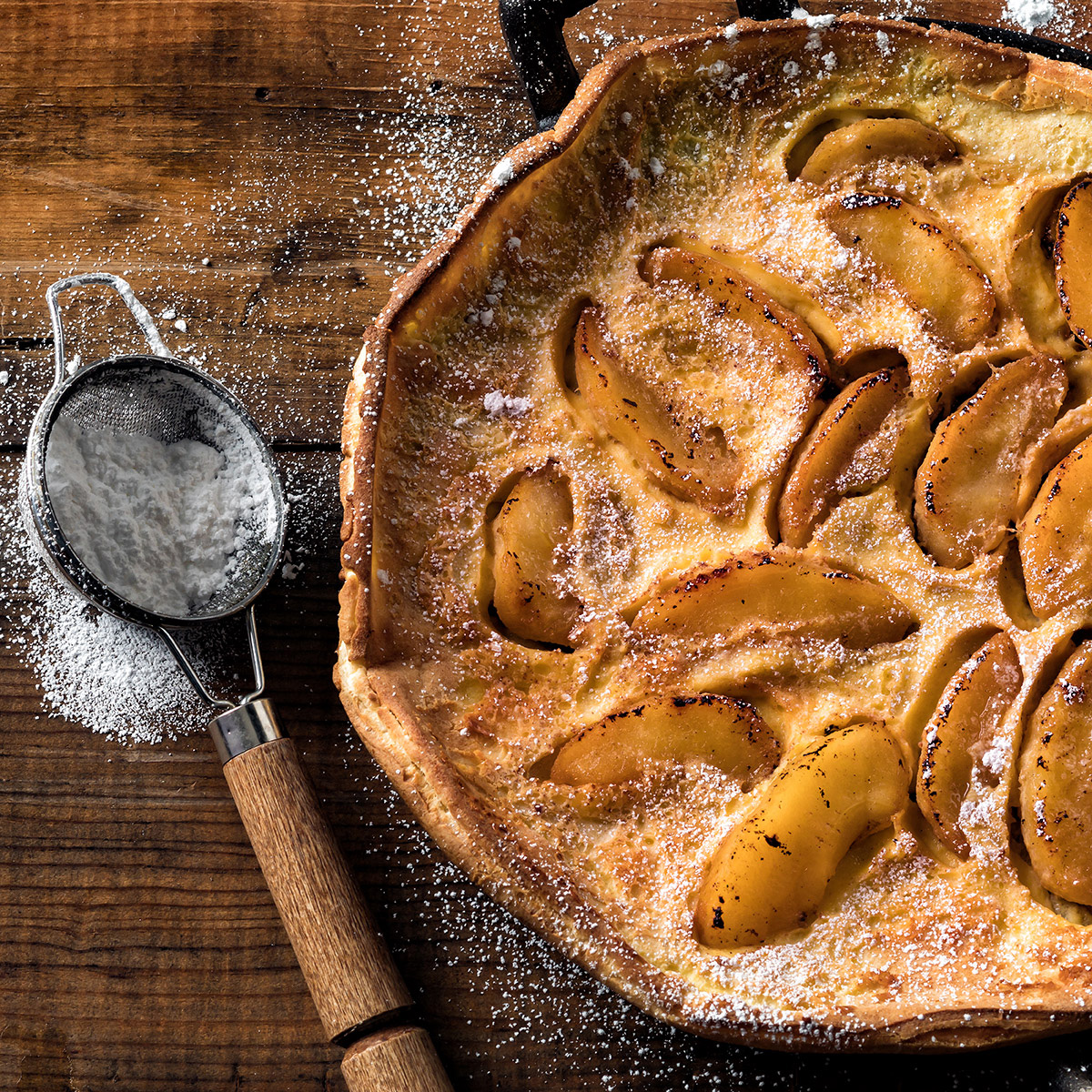 Gorgeous golden color with the ideal sweet/tart balance.
Save hours of labor with easy heat-and-serve prep.
100% edible yield with no trim loss means less waste.
Consistent size, quality, and availability year-round.
Thaw and Serve
Thaw unopened package six days at ≤40°F.
Convection Oven
Bake apples at 350°F for 14-20 minutes in a single layer on a greased sheet pan.
Call your account manager for more information