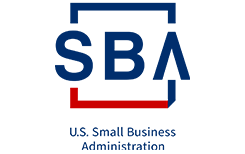 Starting Monday, May 3, 2021, the Small Business Administration started accepting applications for grant funding under the Restaurant Revitalization Fund. The fund is designed to assist restaurants and foodservice providers who have been negatively impacted by COVID-19.
Applications will be taken on a first come first served basis.
If you are a business owned by a woman, a veteran, or from a socially and economically disadvantaged group, your application will be given priority for the first 21 days beginning March 3, 2021. After that period, the SBA will begin processing all other applications.
There are two ways to apply:
Read the National Restaurant Association's step-by-step guide on applying for a Restaurant Revitalization Fund grant.
Ready to start? Click below to begin the application process. Of you use Clover, NCR Corporation, Square, or Toast as your point-of-sale system, you can apply through them.