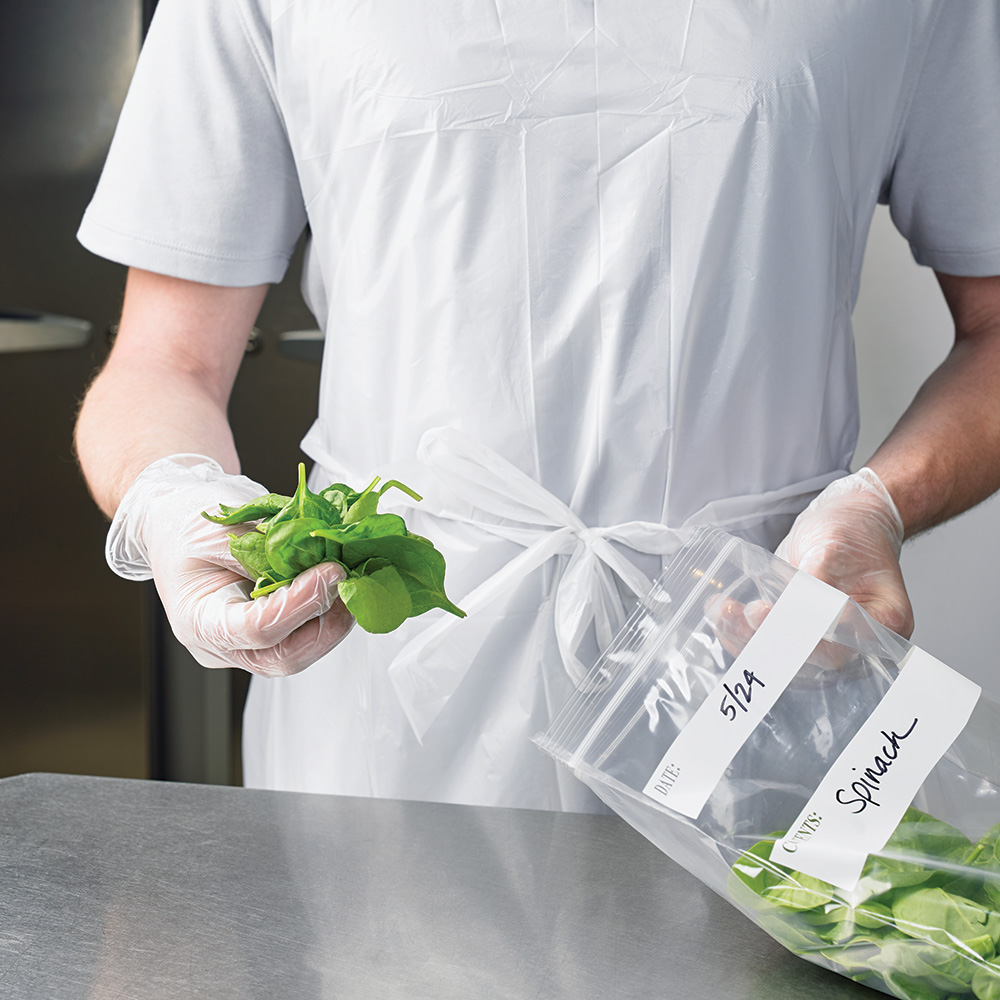 Double Track Zip Seal Bags
Flip Top Sandwich Bags
6.5" x 7", 7″ x 7″, 8.5″ x 8.5″
Bun Pan Bags & Liners
27″ X 37″ bag, 52″ X 80″ roll, 23″ X 14″ liner, 13″ X 18″ liner
Premium, dependable food bags & liners are perfect when food safety, ease, and organization are a top priority.
Food bags are an essential part of food service and help with storage, convenience, and portion control as well as temperature control and preventing cross contamination when used properly in a kitchen operation.
ProPak® bags help you stay organized and keep food fresh longer.
Designed to reduce waste and operational costs.
Save on labor costs associated with preparing and holding food by reducing messy cleanup and eliminating cooked-on food.
Lower food costs with food bags and bun pan covers that reduce spoilage and keep food fresh.
DOUBLE TRACK ZIP SEAL BAGS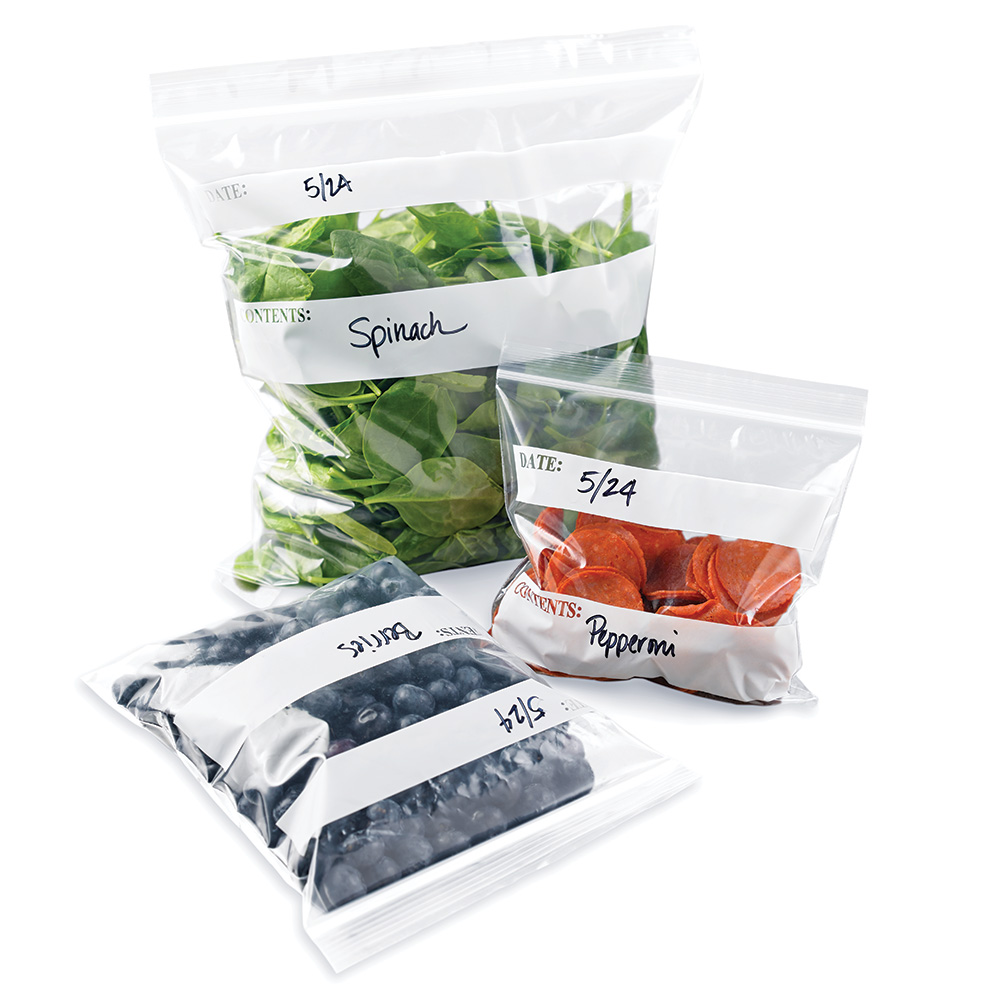 Pre-portion and store food in resealable packaging in the refrigerator.
Available in various sizes: sandwich, quart, gallon
Low-density polyethylene (LDPE)
Convenient write-on block
Safe to refrigerate or freeze
6 1/2" X 6" Sandwich, LDPE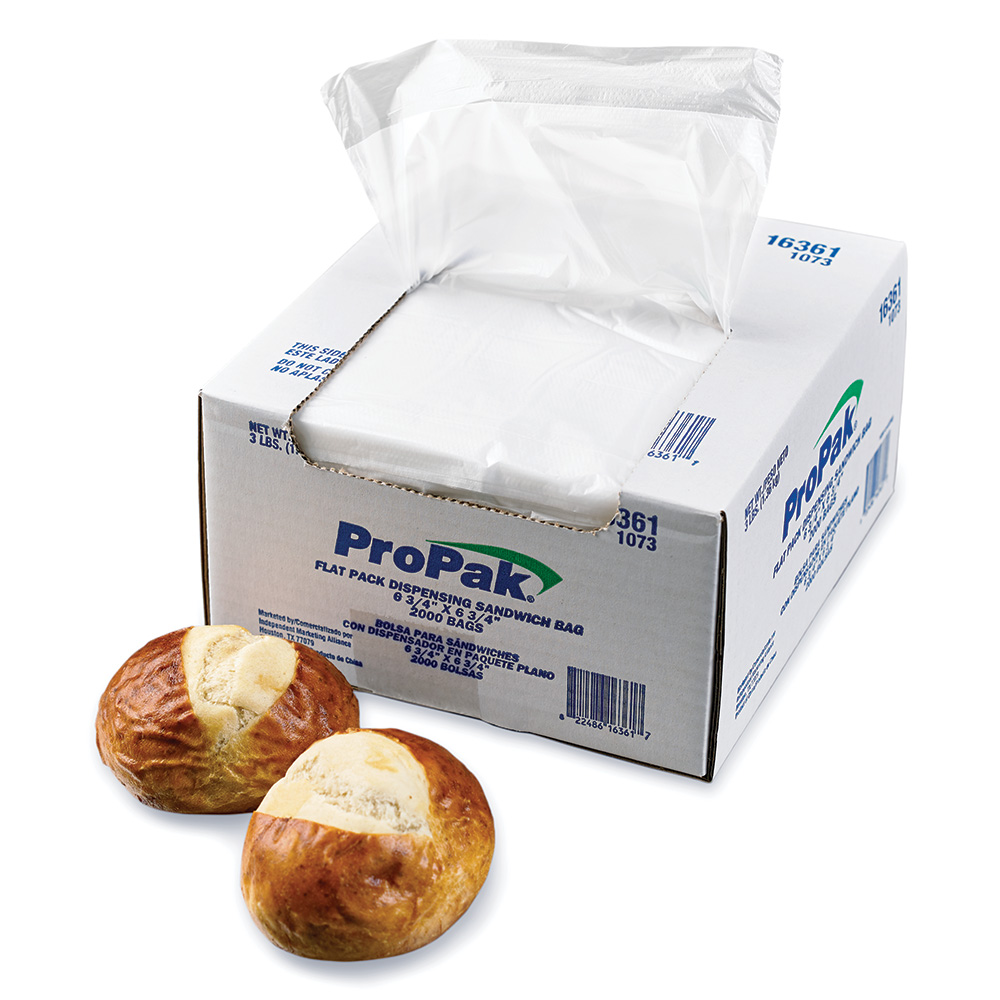 Individually package bread, buns, rolls or sandwiches in these easy pre-portioning bags.
Available in Flat Pack or Saddle Pack for fast loading
High- or low-density polyethylene (HDPE) (LDPE)
Flip top for easy closure
Fast and cost-effective portioning
6.5'' x 7'' Saddle Sandwich Bag, HDPE
7" X 7" Sandwich Bag, Flat Pack, LDPE
8.5" X 8.5" Deli Bag, HDPE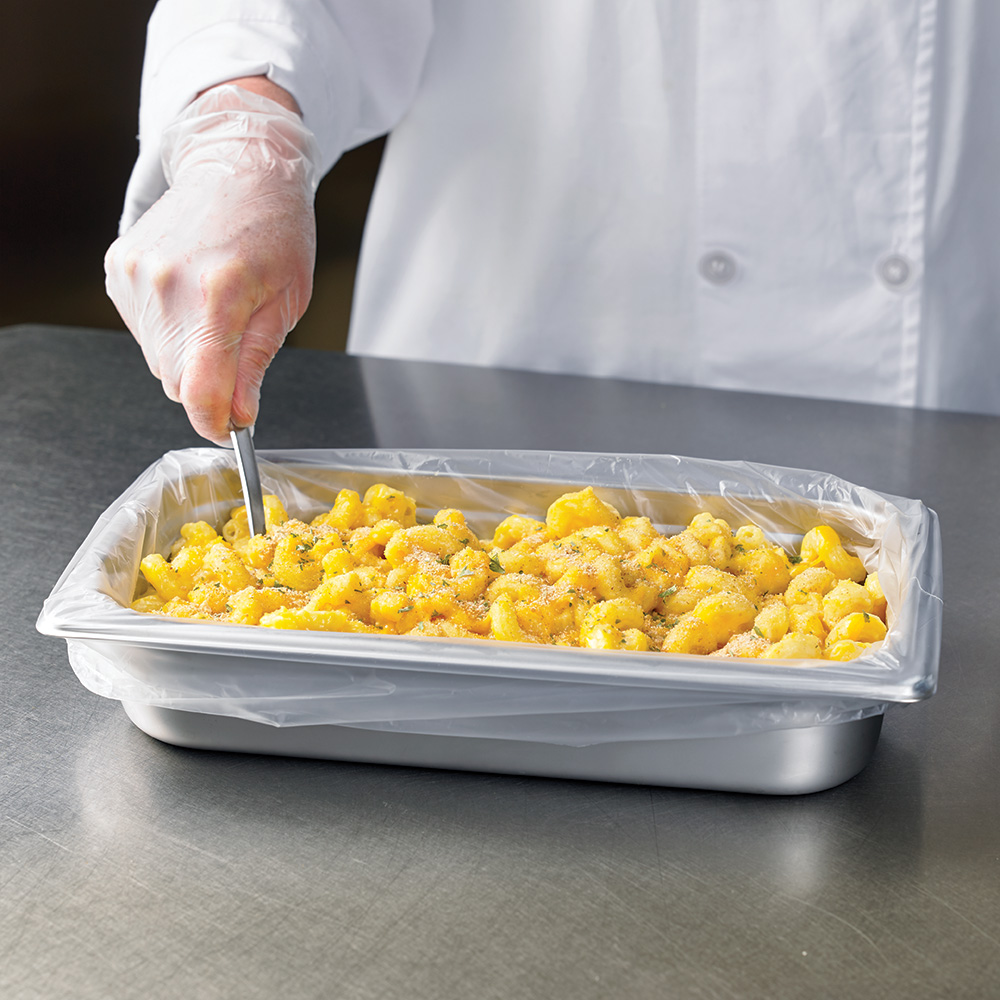 Protect and keep food fresh during transport or while proofing dough.
High- or low-density polyethylene (HDPE) (LDPE)
Protects dough from contamination
Keeps dough fresh
27" X 37" Bun Pan Bag, HDPE
52" X 80" Bun Rack Cover, HDPE
23" X 14" Pan Liner, Nylon
13" X 18" Pan Liner, Nylon
Clear and pliable – some refrigeration and some freeze – not good for hot applications. Flexible, transparent, and adaptable to many uses. Softer than HDPE. Good for some refrigeration and some freezing, but not good for hot applications.
Temperature range: 150° F to -50° F
More versatile, provides grease resistance, and can be used in boiling water or in the microwave. Better for freezing applications. Thinner, stronger, and less transparent compared to LDPE. Puncture resistant with high temperature tolerance.
Temperature range: 220° F to -50° F
Cook in the oven, microwave, or slow cooker or for freezer storage. Easy to use and saves labor costs by reducing the need for cleaning. Food won't burn, scorch, or bake onto surfaces. Reduces risk of surface contamination to improve food safety.
Temperature range: 400° F to -70° F
Call your account manager for more information