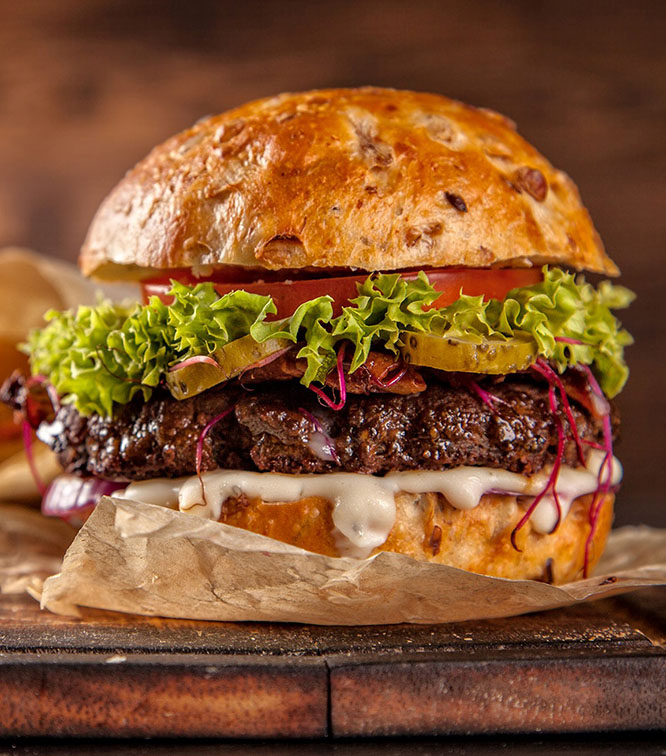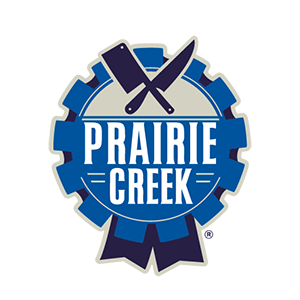 Seasoned Beef Patties 78/22
Pack/Size | Item #
3.2 oz. – 75 count | #117650
4 oz. – 60 count | #117651
5.33 oz. – 45 count | #117652
6 oz. – 40 count | #117653
8 oz. – 30 count | #117654
Hamburger patties are an easy, reliable center-of-plate choice that deliver profits operators can bank on! Prairie Creek® pre-portioned, cook from frozen patties offer consistent quality, exceptional flavor, and added operator profits.
79% of consumers eat burgers away from home at least once a month, up from 68% in 2015. 76% of consumers eat burgers at home at least once a month.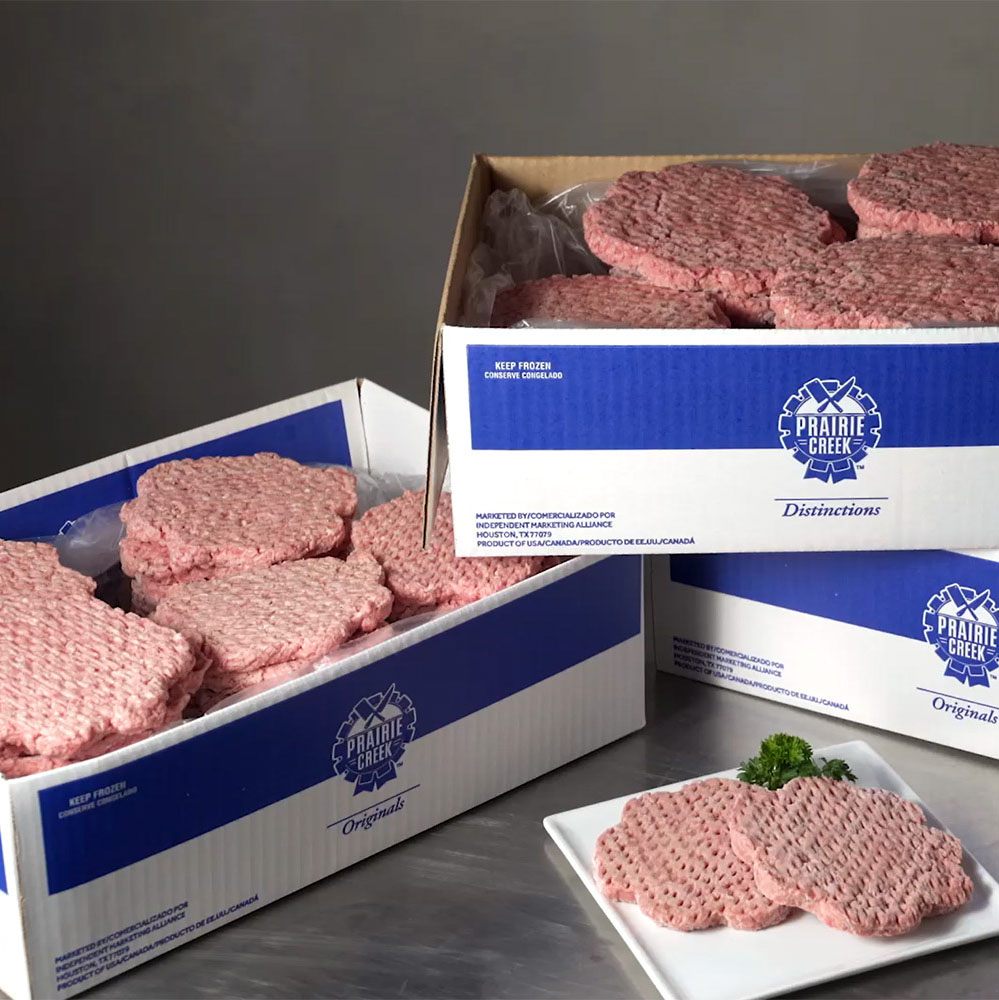 BENEFITS OF PRE-PORTIONED FROZEN
Saves prep and cooking time – no need to form patties or handle multiple times. Flip once and done!
Frozen patties are produced to the highest standards of safety, with a longer shelf life than fresh.
Take only the amount you need, reducing food waste.
Patties cook up the same every time – with minimal shrink and appealing shape, texture, and thickness – consistent every time.
Scored on both sides to guarantee even cooking and reduce total cooking time helping to deliver faster ticket times.
WHY PRAIRIE CREEK?
Flash frozen to lock in fresh flavor, tenderness, and juiciness.
Quick processing ensures optimal quality and shelf life.
IQF patties offer consistency, quality, and flexibility that matters to operators in our quickly changing industry.
High quality ingredients, with no organ meats or pure fat added, will appeal to your customer's tastes.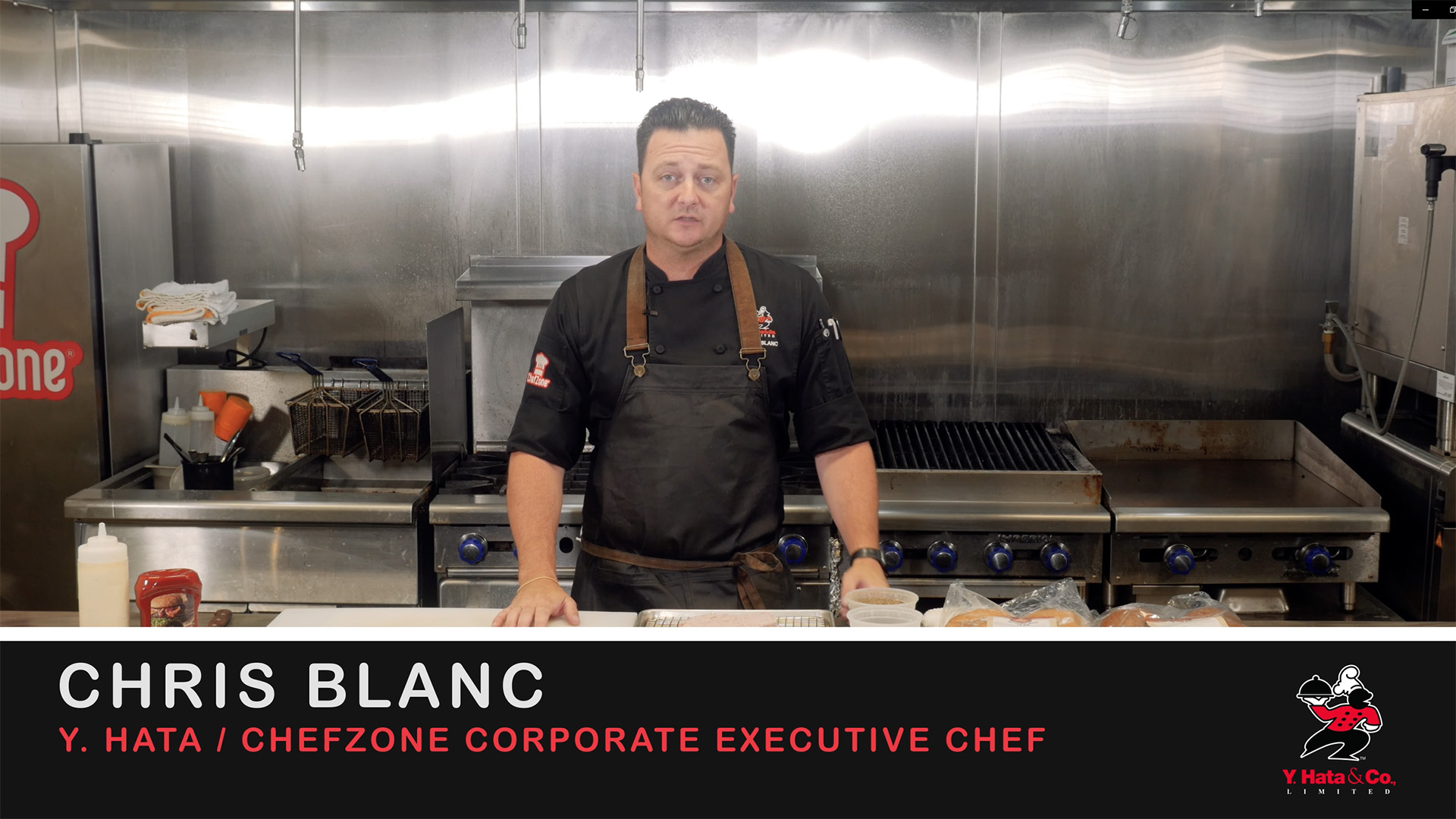 Watch Y. Hata Corporate Executive Chef Chris Blanc prepare our Prairie Creek burgers with Katy's Kitchen condiments and Cobblestreet MKT Cheese.
Burger Trends:
Mash-Ups
Burger iterations of other entrée favorites, topping burgers with other menu items (such as chili, pimento cheese dip, etc.), and even using grilled cheese as carriers, are trending. These options let consumers get the best of all their favorite dishes.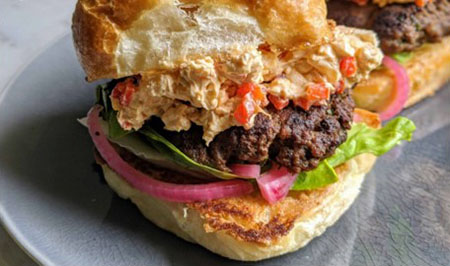 Southern Comfort Burger
Serve a savory Prairie Creek patty on a buttery brioche bun topped with melted pimento cheese, pickled red onions, bibb lettuce, and a sweet pepper aioli.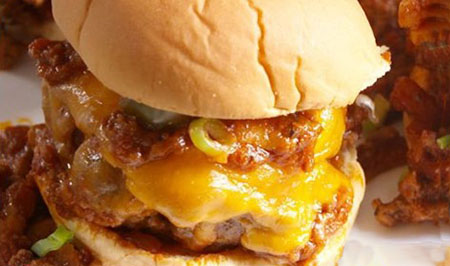 Cheesy Chili Burger
Serve a delicious Prairie Creek patty on a tender home-style bun topped with savory chili, melted colby-jack cheese, pico de gallo, sour cream, and jalapeno peppers.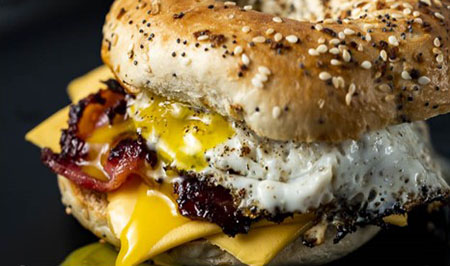 Rise and Shine Burger
Serve a juicy and flavorful Prairie Creek patty on a toasted everything bagel, topped with crispy bacon, two slices of American cheese, and a fried egg.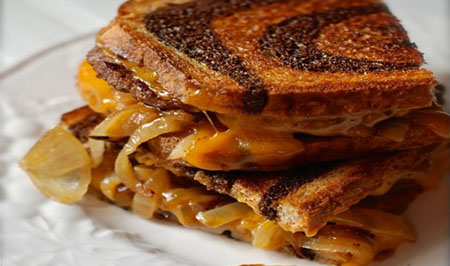 Classic Patty Melt
Serve a juicy and flavorful Prairie Creek patty on grilled marbled rye bread, topped with caramelized onions, Swiss cheese, and thousand island dressing.
IQF Patties are frozen in 19 minutes or less, reducing ice crystals and purge, resulting in a higher yield and juicier burger as fresh as the day they are made.
Manufacturing processes produce a product with optimal heat transfer, faster cooking, less shrink and enhanced tenderness and juiciness. Operators serve consumers faster with an elevated product that meets their heightened expectations.
IQF offers certainty, consistency in presentation, builds trust, and customer satisfaction.
Call your account manager for more information