Your monthly update on the state of the pork, poultry, beef, and seafood industries, direct from the category experts at Y. Hata.
Please contact your

Account Manager

for questions.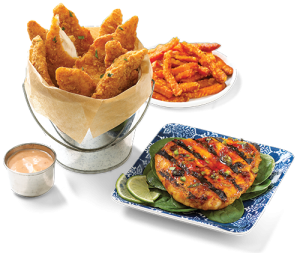 Last month Tyson Foods announced a 21% wage increase for their workers in North West Arkansas and recently Sanderson Farms followed with a significant wage increase for not only their line workers but also their warehouse staff and drivers.
As most companies are competing for workers, it is hopeful the poultry processors can retain current employees and recruit new ones to bolster their workforce.
The processors view the labor issue as a long-term problem as they grapple with the reality that most workers would rather work at a retail store, Amazon distribution center or a fast-food store than in a poultry plant that has more challenging conditions.
Expect the poultry processors to invest into AI and robotics to combat the reduction in their industry's labor pool. The US industry has been slow to adapt to automation, but they are compelled to move in that direction as quickly as possible.
As we have moved past Labor Day, we are seeing a downturn in overall demand and that is helping improve supply on some items or help stabilize prices.
Tray Pack Bone-In Thighs are showing up in limited numbers and we expect to see product back in stock the end of October/early November.
Boneless Skinless Thigh and Boneless Skin-On Legmeat supply has improved and prices look to have peaked.
Jumbo Wings and Tenderloins which have been extremely tight for months are showing up on the spot market although we've yet to see a softening of prices.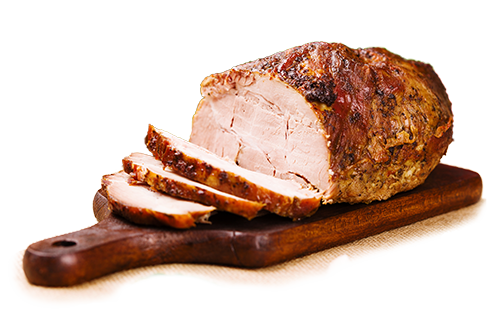 Like the poultry industry, pork demand has decreased which means more supply is available across most cuts. The harvest numbers are up, and hog weights have inched up. With lower demand compared to earlier in the year we are seeing steady to lower prices.
Bone-In and Boneless Butts have taken a significant dip in price that will be reflected by mid-November.
The peak season for Ribs has passed and prices are starting to decrease, albeit slowly, for Spareribs, St. Louis Ribs and Loin Back Ribs.
The supply for poultry and pork has improved but that is due more to less demand than an increase in production. The reduced demand is also due to the retailers turning their attention to Thanksgiving and stocking their freezers with Turkeys and Hams which leaves little room for other proteins.
Let's hope this is the opportunity to build back the freezer stocks which were depleted across the country last year and has put pressure on the fresh market to supply everyone's needs.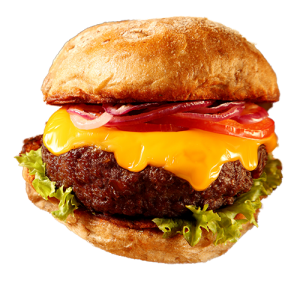 Despite significant cattle supplies the tight labor situation continues to impede production capacity at the plants. The lighter cattle weights that we have been seeing recently will be coming to an end shortly due to the continued labor constraints. As we head towards the colder winter months cattle weights are projected to start increasing again.
With the government stimulus benefits ending last month and consumer pushback towards record high prices, overall beef prices for almost all cuts have finally started to decrease.
Prime and Premium (Sterling Silver, PSA, CAB, etc.) graded beef continues to be scarce and the overall quality appears to be lower than in years past.
Pricing for Beef Trimmings, which are used to produce ground beef, beef patties, and sausages appear to have stabilized albeit at higher levels.
Rib prices which have been at extraordinary levels have started to decrease in the face of strong pushback from consumers. Additionally, the high prices have resulted in more availability recently. However, we are yet to see widespread discounting even with reduced demand and prices are expected to start increasing as we approach the holidays.
Striploin pricing has decreased significantly and is expected to continue downward for the rest of this month.
Flap Meat prices have decreased substantially and have bottomed out so we can expect prices to start increasing again as we approach the holidays.
Chuck Roll prices have come off slightly but are still at record levels.
Chuck Flat pricing will decrease slightly for November as international demand continues to remain strong.
Short Rib prices have remained firm and show no signs of softening. Coupled with limited availability, prices are poised to remain at record levels and possibly increase even more as we approach the holidays.
Oxtail prices have increased by $.78/lbs. recently and could possibly increase even more next month as we are in the peak season.
Even with the slowdown in demand this month almost all protein items are still limited in supply and future availability continues to remain uncertain.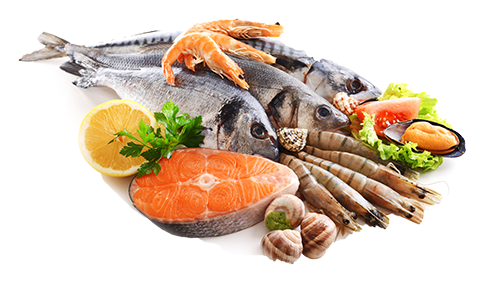 Like pork and poultry, seafood has also experienced a slowdown in demand but not at the same rate. Seafood was the number 1 retail item promoted last month. Coupled with the delays in shipping, supply continues to be a challenge.
King Crab – Severe shortage on large sizes of Red and Gold, and prices at historic highs. Most of the King Crab offered are the smaller Gold's, 20/UP or 20/24
Snow Crab – Prices continue to escalate.
Lobster – Overall supply of North Atlantic tails are adequate but larger sizes command a higher price. Warm Water tails are being offered but supply is limited, and prices are higher than North Atlantic tails.
Swai Fillets –As shared last month, the supply of Swai is tightening and prices are rising rapidly.
Squid – The supply of squid is extremely short and shipping delays only compound the problem. Prices continue to rise.
Although the catch/harvest of seafood remains a challenge, the other issue is outrageous international shipping costs and unprecedented delays. We already know of the shipping delays from overseas but once the container ship reaches the port of Los Angeles, it can take another 2-4 weeks before the ship can dock, discharge the containers, then have it taken to the cold storage facility. Shipping delays add to the significant lead time of shipping a container to the US not to mention the added cost it brings.
As we approach Thanksgiving, Christmas, and New Year's, restaurants need to plan ahead. Here are some items to consider for the Holidays:
Gold King Crab 16/20 CT & 20/UP
Snow Crab (Opilio) 5/8 and 8/UP Canadian & Russian
Dungeness Crab Sections
North Atlantic Lobster Tails 4 oz, 4-5 oz, 6/7 oz
North Atlantic Lobster CK Meat
White Shrimp PDTO, HLSO, EZ Peel –all sizes
Natural Scallops U/10, 20/30
½ Shell and Whole Mussels
Mahimahi portions, 6 oz, 4 oz