Your monthly update on the state of the pork, poultry, beef, and seafood industries, direct from the category experts at Y. Hata.
Please contact your

Account Manager

for questions.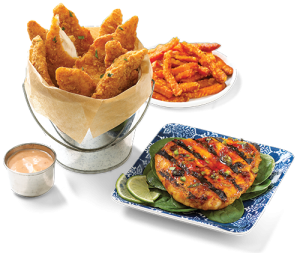 The transportation challenges have taken the spotlight off the poultry and pork industry but by no means is all back to normal. Despite the wage increases implemented by some of the large poultry processors they continue to struggle with recruiting workers and face the uphill battle of competing with Walmart, Amazon, Target, and the traditional seasonal Holiday hires. Amazon recently announced they are hiring to fill 120,000 positions nationwide. In Arizona, Walmart starting pay is $20+ an hour.
The continued labor shortage impacts the overall industry but has the greatest impact and disruption on further processed items, i.e., breaded tenderloins, wings, nuggets and diced, sliced, grilled breast, where the processors are juggling with which products make it to production. Expect this to continue well into the first quarter of 2022.
Whole Fryers and Grillers in the 4 lbs. and smaller size are in high demand and prices remain elevated. This is the size the KFC, Popeye's, and Boston Market use. The "To Go" segment remains strong.
Jumbo wings have been showing up on the spot market and I expect to see prices soften for late December to early January arrivals that are $.50/lbs. below current market cost.
Tray Pack Thighs are still in limited supply. We expected to see more offers late October to early November but that appears to be delayed.
BL SL Thigh prices have taken a sharp decline, but buyers are stepping in to take advantage of the low prices which may reverse this trend.
Skin On Legmeat supply remains tight and prices are steady despite the overall softening of dark meat. It is a more delicate process to debone a legmeat while keeping the skin intact and experienced skilled labor, which is highly sought after, is required to produce a quality product.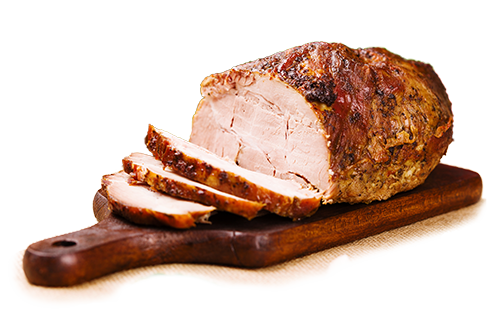 The hog market is under seasonal pressure with limited demand and ample market-ready hog supplies available creating a softer tone in the market. Continuing into next week the attention will be on hams and boneless loins.
Bellies are getting push back at the retail level and along with softening demand is putting pressure on price levels.
Ribs vary in trade by location but generally spareribs are under pressure to sell, Louis ribs are sideways to weak, and loin back are stubbornly steady.
Bone in Butts have hit a 6-month low and boneless appears to be following suit and will be reflected in prices by the end of November.
The overall supply for poultry and pork looks improved but that is due to softer demand and is expected to continue through November. If we can build back our freezer stocks during this period that will take some of the pressure off the fresh market and bring more stability to prices.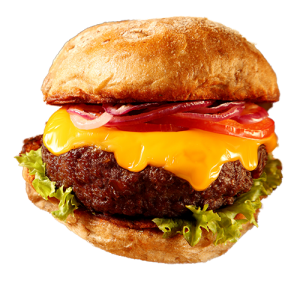 The prolonged labor shortage continues to be the foremost issue facing all beef packers. Even with increased wages hiring workers remains an ongoing challenge and will remain so heading into 2022.
Higher payroll expenses needed to attract and retain workers, increased animal feed costs, and increased shipping costs have all contributed to the higher prices that have been passed on to both retail and foodservice customers.
Prime graded beef continues to have poor availability so we should expect high pricing for the remainder of the year.
Pricing for beef trimmings which are used to produce ground beef, beef patties, sausages, etc. have leveled off but at significantly higher levels than this time last year.
Ribeyes are still showing limited availability even as we approach the holidays, and this can be attributed to the inflated prices over the past few months. With demand being soft, rib prices have not skyrocketed yet and it remains to be seen what prices will be as we approach the Christmas and New Year holidays.
Striploin pricing has decreased significantly from the peak during the summer months but is currently at unseasonably high levels YOY.
Flap meat prices have leveled off and we do not expect any significant increases until next year.
Chuck Roll prices have come off slightly but are still at elevated levels.
Chuck flat pricing will be increasing by $.27/lbs. for December as international demand has not subsided. Additionally, all grades of chuck flat are sold out for the rest of the year even at these crazy prices.
Short Rib prices remain steady and show no signs of softening as there is still limited availability.
Oxtail prices will be increasing by another $.35/lbs. in December and continue to enter uncharted levels of pricing.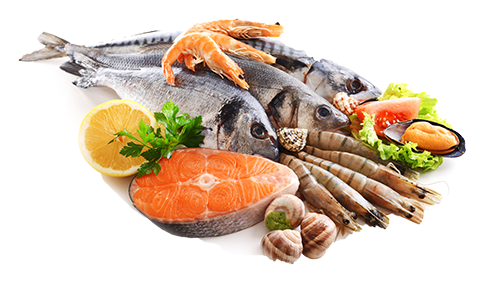 By far most seafood items we sell are imported from overseas which is greatly impacted by shipping delays and high transportation costs. Shipping delays start at the loading port and end up in chaos at the port of Los Angeles and Long Beach. Transportation cost increases are felt in shipping rates, port/dock fees, trucking charges, increase labor cost, and more.
Although we're experiencing delays in receiving our imported seafoods items, we were able to order in advance items we anticipated would be in demand for the Holidays and we feel confident we can service most of our customer's needs.
King Crab – Larger size Russian Red & Golds are showing up, but prices continue to escalate and start in the mid $40 lbs. range for 16/20 size and larger. Most of our customers have moved to the 20/UP Gold size as the prices are more reasonable but expect prices to inch up on our next order.
Snow Crab – We are well positioned on 5/8 and 8/UP Clusters and prices are stable through the Holidays.
Lobster – We have a good amount of 4 oz., 4/5 oz. and 6/7 oz. North Atlantic Tails and prices have been steady the past month.
Yellowfin/Ahi – Good news for our shipment of Poke Cubes, Mini Cubes, Saku Blocks and Steaks …. our order has shipped from Vietnam. Even better news, the container is going to Japan then reloaded onto another ship that is sailing direct to Hawaii so it will not make a stop in the congested ports of Los Angeles/Long Beach. The ETA is mid-December.
As we near the year end overall demand for general goods including Holiday merchandise is expected to decrease and take some pressure off the shipping/transportation sectors. Let's hope this is an opportunity for the supply chains to make improvements that will alleviate the bottlenecks that have negatively impacted everyone for such an extended period.