Your monthly update on the state of the pork, poultry, beef, lamb, and seafood industries, direct from the category experts at Y. Hata.
Please contact your account manager for questions.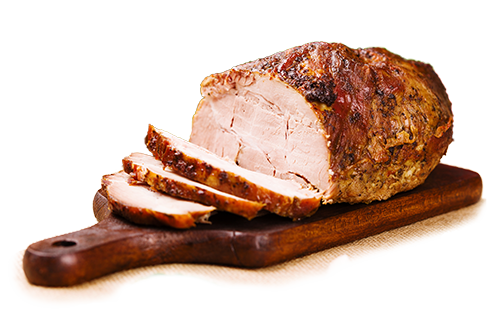 A full steady to firmer call is noted across all lines in the pork market as retail and Foodservice demand outstrips the packer's production capabilities. Persistent labor limitations are the primary factor in reduced supplies, but shipping delays have not helped the situation and combined with increase cost across all areas of manufacturing is driving prices to levels not seen in years.
Bellies

 

have certainly firmed up as demand remains strong and labor challenges continue to impact supply. Imported bellies still face delays and disruptions which are reflected in asking prices while domestic bellies have risen quickly and are approaching imported prices.

 

The increase in domestic belly prices will be most noticeable in bacon.

 

Expect bacon prices to further strengthen as we head into the summer months.
Ribs

 

continue to be a favorite for the retail and Foodservice industry and demand has recently caused a shortage throughout the country. Packers are focused on filling contract orders first which left the rest of the market scrambling to secure product. We are starting to see product availability improve but

 

prices have already moved up $.20-$.40/lbs.

 

As we head into the summer period, there is certainly room for Rib prices to go even higher.
Butt

prices are

going higher in May with

 

Bone-In & Boneless Butts up $.20-$.30/lbs.

 

Labor remains the biggest challenge and we can expect to see more escalation of prices.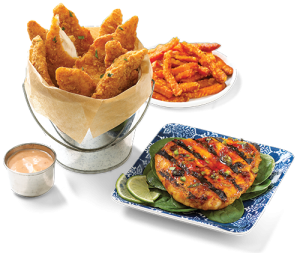 The factors that are impacting the pork industry is having the same effect on our feathered friends, except you can increase that by a factor of 2. Labor shortages, transportation and shipping delays, increased fuel cost, packaging and material cost, and safety protocols cost are creating havoc for the poultry industry. The results – product shortages, shipping delays, and high prices. I cannot recall when there has been so much volatility and disruption over an extended period.
Packers continue to struggle with their labor force and production of

 

Boneless Skinless Thighs

 

cannot keep up with demand.

 

Expect prices to rise at least $.40/lbs. in June.
Boneless Legmeat

 

is another labor-intensive item that packers are challenged to meet demand. We are sourcing multiple brands just to have product available for our customers.

 

Prices will increase $.60/lbs. in May and June.
Bone-In Thighs

 

are showing a modest increase of $.15/lbs. but Boneless Skin on Thighs will increase another $.20/lbs. in June. That would be a total of $.70/lbs. since January.
Jumbo Random Breast

 

meat appeared to level off after the huge increase in April so let us hope we have reached the ceiling. Even at current levels, finding product is difficult.

 

Breast meat prices has risen $1.10/lbs. since January.
Wings

 

continue to be a challenge and are getting more difficult to uncover, in any quantity, regardless of price, especially jumbo wings.

 

Expect to see jumbo move up another $.82/lbs. in late May through early June,

 

which would be a total increase of $2.10/lbs. since Sept 2020.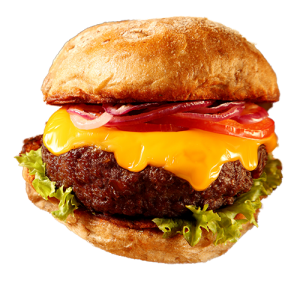 As we approach the summer months, the beef industry continues to struggle with severe labor shortages in the form of elevated absenteeism and turnover despite implementing pay rate increases. Sustained surging demand from both the retail and foodservice segments have only contributed further to poor availability and higher prices.
Rib

 

prices which

 

have increased to unprecedented levels

 continue to remain strong in the face of continued strong demand. Despite record high prices retailers continue to book ribs leading up to the Fourth of July holiday.
Striploins

 

continue to remain at elevated levels.
Top Sirloin Butt

 

prices which have increased significantly are still a relatively good value in comparison to the other cuts of beef.
Chuck Roll

 

prices continue to

 

remain at elevated levels

 due to exceptionally strong demand both domestically and overseas.
Chuck Flat

 

pricing continues to increase to extraordinary levels due to exceptionally strong demand in both domestic and international markets.

 

Prices have increased $1.85/lbs. since January and will be increasing by another $.94/lbs. in June.
Short Rib

 

pricing has 

increased $.74/lbs. since January and will be increasing by another $.48/lbs. on orders shipping out at end of this month.

 

As raw material costs continue to rise, we should expect further price increases.
Oxtail

 

prices continue to increase even as we head into the warmer summer months when demand typically wanes. By the end of May,

 

prices will be increasing by an additional $.15/lbs. and will have increased by $.29/lbs. since February.
Ground Beef

 

prices which have been relatively stable are

 

poised to increase considerably in the coming months.

 

With sport stadiums expected to be at full capacity in the fall, hotdog manufacturers do not have enough pork trim and are turning to beef trim to supplement their production needs.
Australian Wagyu

 

continues to be in

 

short supply,

 

and we expect availability to be tight for the summer months.
The higher prices that we have been talking about for the past few months are here now. The harsh reality is that there is simply not enough supply to support both the retail and foodservice demand. Despite food pricing inflation becoming a major issue, our biggest challenge continues to be just securing product regardless of price.
As we head into the fall, China's pending purchase of U.S. corn is yet another area of concern as this will only further contribute to already high beef prices. While we remain optimistic that prices will soften at some point this year, all indicators point to prices remaining high for at least the next 30-60 days. Let's hope that prices start decreasing sooner than later.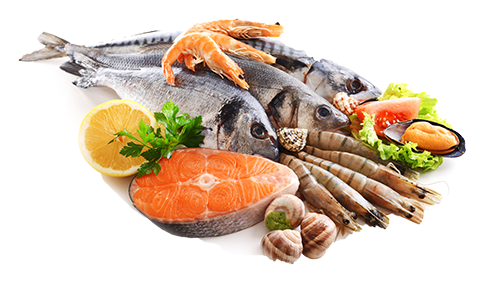 Across the seafood segment, we are experiencing an increase of delays and shortages due to incredibly high demand for both retail and food service. High demand is causing the replacement costs to be at unprecedented levels with no relief in sight.
Typically, as the new season's product becomes available, the prices start to drop off. However, we are not seeing that this year. As new items become available, it becomes a "bid-war" at the auctions. Whoever is willing to pay the most for the raw material will secure the product. Other countries are outbidding United States buyers at these auctions.
Labor is still a major challenge causing shortages in further-processed and value-added items such as portioned fillets.
The following

 

crab

 

items are still hard to get:

King Crab
Dungeness Crab
Deep Water Clusters
Blue Swimming Crabmeat
Soft-Shell Crab

Mahi-Mahi

 

is becoming short, and the prices continues to rise.
Squid

 

is still extremely short.

 

Fisherman are having difficulty finding and catching both squid and octopus.
The

 

Shrimp

 

Market is starting to get stronger with

 

$.10-.25/lbs. price increases.

Our private-label Ocean King Shrimp is from India. Due to the massive COVID-19 outbreak and lockdowns, we expect to see supply issues down the line.