Your monthly update on the state of the pork, poultry, beef, lamb, and seafood industries, direct from the category experts at Y. Hata.
Please contact your

Account Manager

for questions.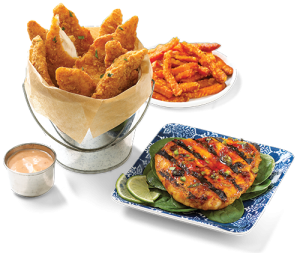 Labor shortages, transportation, and shipping delays as well as higher labor, fuel, and packaging costs continue to affect the poultry industry, and are expected to continue to be an issue through the summer. Despite the challenges the foodservice industry faces there is good news in that the pace of price increases appears to have slowed or, in some cases leveled off.
Overall, prices of poultry parts that require minimal to no labor or processing are relatively stable and we anticipate improved availability in the near future. Minimal processing parts include larger whole chickens, fryers, breast, tenderloins, bone-in thighs, leg quarters, and drumsticks.
Supplies of poultry parts that require processing, specifically boneless skinless thighs and boneless skin-on meat remain short of demand, but the pace of price increases seems to have slowed.
Wings remain a sought-after item, especially jumbo-sized. There are signs of customers pushing back on these high prices, but that has not resulted in packers reducing prices. We believe wings will be the last to come down in price as the demand continues to outpace the supply.
While the situation shows signs of improvement for commodity poultry products, it is quite the opposite for processed poultry products such as breaded, battered, strips, diced, or cooked. Supply shortages can be attributed to the lack of labor which affects production schedules. In many cases items simply cannot be produced contributing to SKU rationalization and many products being discontinued. There is no timeline on when the industry will catch up to demand.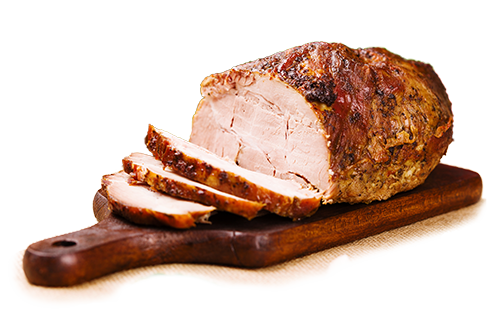 Labor limitations to process hogs combined with strong export and domestic demand have kept the supply chain clean on pork items. With the dramatic price increases and restricted supply of beef and chicken, retailers have turned to pork for their feature ads. Additionally, pork exports to Asian countries remains very strong which has helped fuel the price increases. The pork supply remains tight, and advance planning to secure product is critical to ensure availability.
All pork products show an increase in price this month, which may continue until the latter part of August. Prices for pork butt are up $.30 lbs. and the overall sentiment is pork will remain steady to strong for the summer months.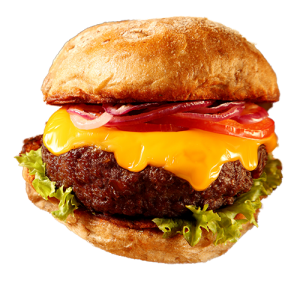 Heading into Father's Day weekend, labor shortages, driver shortages, and port delays continue to beleaguer the beef industry. However, amidst the supply challenges, the primary concern for both the retail and foodservice segments was securing product regardless of price.
Now that everyone has filled their needs for the weekend, the beef supply has been improving to the point that prices for certain cuts have begun falling.
Beef trimmings which are used to produce ground beef, beef patties, and sausages are experiencing strong demand with substantial price increases.
Rib prices have stabilized but continue to remain at unprecedented high levels buoyed by sustained strong demand. We expect availability to continue to be tight until the middle of July.
Striploin demand remains at elevated levels at dine-in restaurants and hotels, with most cities and states lifting pandemic-related restrictions.
Flap Meat prices have finally started to decrease significantly, with interest waning amidst the record high prices.
Chuck Roll prices continue to remain at elevated levels due to exceptionally strong demand both domestically and overseas.
Chuck Flat pricing continues to increase to extraordinary levels due to exceptionally strong demand in domestic and international markets. Prices have increased by $2.79/lbs. since January and will be increasing by another $1.16/lbs. in July.
Short Rib prices have increased by $1.22/lbs. since January as raw material costs continue to rise and we are expecting further price increases going forward.
Oxtail prices show no signs of softening even as we enter the dog days of summer. By the end of June, prices will have increased by $.29/lbs. since January.
Although we anticipate prices will soften at some point this year when the supply catches up with demand, we do not expect prices to return to pre-Covid levels. Instead, we expect a new higher baseline to be established when the market settles down to more reasonable pricing levels.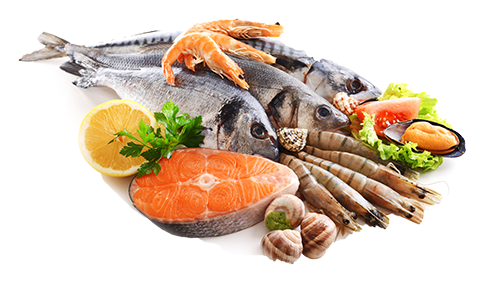 Across the seafood segment, we are experiencing an increase in delays, FDA holds, and shortages due to continually increasing demand from both retail and foodservice. High demand is causing replacement costs to be at unprecedented levels with no relief in sight.
Typically, as a new season of product becomes available, prices start to drop off. However, we are not seeing that this year. Every replacement cost we receive is higher than the last. As items become available, it becomes a "bid-war" at the auctions. The country willing to pay the most for the raw material will secure the product. Items are often sold fresh or live to nearby countries to avoid additional processing and labor. Labor continues to be a major challenge causing shortages in further-processed and value-added items such as portioned fillets.
The crab market continues to experience shortages as raw material becomes scarcer. Additionally, buying windows are extremely short and prices are very high. The following items are currently short:

King Crab
Dungeness Crab
Blue Swimming Crabmeat
Soft-Shell Crab

Demand in the lobster market continues to exceed expectations.
Mahi-mahi supplies are short, and prices continue to rise. The Taiwan season just closed, and they have reported catching only 20% of their quota.
Squid is still extremely short, and prices are increasing rapidly as raw material is difficult to source.
Demand in the shrimp market continues to get stronger with moderate price increases.
Supplies of portioned fillets/steaks such as ahi and mahi are limited due to labor challenges which is causing prices to increase rapidly.
Ahi poke cube supplies are limited but we anticipate supply will get better in the fall.