Your monthly update on the state of the pork, poultry, beef, and seafood industries, direct from the category experts at Y. Hata.
Please contact your

Account Manager

for questions.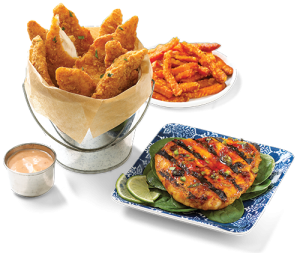 Volatile supply and demand remain in the day to day selling/buying but the outlook is improving. Although plant labor availability has improved, and recent feed cost has retreated from the recent highs, higher labor, transportation, and packaging cost continue. Additionally, shipping delays continue to disrupt the supply chain.
The egg set and chick placement are increasing so the future harvest figures are expected to improve which means increased supply. Still unknown is if there will be enough labor to process the increased supply? One of the effects of inconsistent labor availability is the birds are not pulled from the farms on a regular schedule and bird weights start to increase.  This can affect the availability of smaller WOGS/Fryers or parts.
Parts that require minimal to no labor/processing are stable in price or decreasing and availability has improved. 
We certainly see an improvement overall as even parts that require labor – Boneless Skinless Thighs, Boneless Skin-On Legmeat – are showing up more regularly and the prices are stabilizing or decreasing.
Wings remain a sought-after item, especially jumbo sized but the unprecedented rise in prices has slowed demand and spot market offers have surfaced recently. There has been no change in jumbo wings prices, but we are hopeful there will be adjustments towards the end of summer.

It is still a challenge to secure the items and quantities that we need, but supply has improved, however slight, from 30 days ago.

Unfortunately, the good news in the commodity poultry plants is not extending to processed poultry, i.e. breaded, battered, strips, diced, cooked, etc., and is headed in the opposite direction. Most of it can be attributed to the lack of consistent labor. At this time there is no timeline on when the industry will be able to "Catch Up" to the current demand.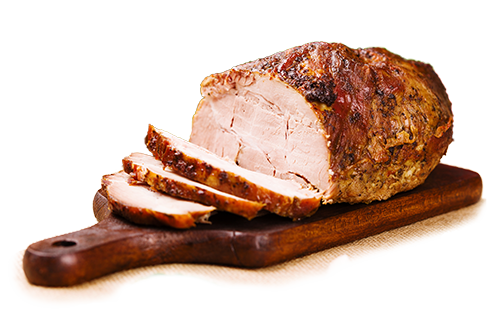 Remember the adage, "High Prices Cure High Prices"? Well that certainly has proven true in the case of pork. As we saw pork prices head into record territory in May/June, we're starting to see the stabilization or decreasing of prices in July.
Labor continues to affect every aspect of the supply chain which limits product, but demand has also slowed. While retail demand has slowed, Foodservice has picked up but as the supply channels fill up, demand is also slowing overall. Export sales have slowed and there is concern demand from China may start to wane.
Butts Boneless & Bone-In – Expect Boneless prices to decrease $.15/lbs. in late August and Bone-In prices to decrease $.30/lbs. in early August. We may see this downward trend continue right after Labor Day.
Spareribs – Significant increases the last 60 days and availability was very poor. Availability is still a challenge, but prices are trending down just as quickly as they rose.
Loin Back Ribs – This has been the most challenging pork part to find and once you find it, expect to pay the asking price or even having to outbid another distributor. Prices are up $1.50/lbs. compared to Apr/May and could go even higher.
The greatest challenge with both poultry and pork is in the further processed items. Improvements can only start when the labor situation improves. On the commodity side, there are positive signs overall conditions are improving in terms of availability and decreased prices, and although we cannot be certain we're heading back to normal, this is a refreshing change of direction from the past 12 months.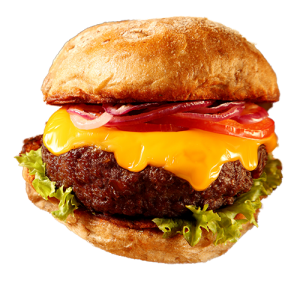 With the Fourth of July holiday behind us, overall beef prices will be decreasing significantly for almost all cuts except tenderloins and short ribs which continue to remain in strong demand. Despite this good news, labor challenges continue to be a major issue as the beef supply has still not caught up with consumer demand. Additionally, when the market does bottom out, we fully expect prices to be higher than pre-Covid levels.
Now that we have entered the dog days of summer, beef trimmings which are used to produce ground beef, beef patties, sausages, etc. are experiencing strong demand with substantial price increases. With both college and professional football stadiums slated to return to full capacity in the fall, we expect prices to remain robust.
Rib prices which have been at unprecedented high levels will be decreasing by $3-$4/lbs. by the end of this month. Although availability has improved of late, prices have decreased to levels that retailers are now starting to look at booking ribs for the holidays.
Striploin pricing will be decreasing as well but not at the same level as ribs. Strong dine-in demand at both restaurants and hotels has contributed to the slower decline in prices.
Flap meat prices have been on the decline since the end of June due to strong pushback from retailers and will have decreased by over $4/lbs. by the end of this month.
Chuck Roll prices have decreased slightly but continue to remain at elevated levels due to exceptionally strong demand.
Chuck flat pricing continues to increase to uncharted territory due to exceptionally strong demand in both domestic and international markets. Prices have increased $3.95/lbs. since January. Prices will remain elevated for the foreseeable future with Asian export markets experiencing steady growth.     
Short Rib pricing has increased $1.22/lbs. since January as raw material costs continue to rise and will be increasing by another $.30/lbs. by the end of the month.
Oxtail prices show no signs of softening even during these warm summer months. Prices have increased by $.30/lbs. since January.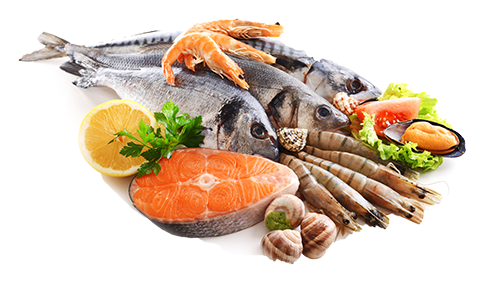 The demand for seafood items continues to increase despite the record-high prices. The primary causes of high prices include:

A large percentage of product still going to retail,
lack of raw material,
fisherman unable to find or catch specific species,
live seafood markets willing to pay significantly more than U.S. market,
continued labor issues in countries where these products are processed or farmed,
increased FDA holds and delayed containers.

King Crab, Blue Swimming Crabmeat and Soft-Shell Crab are all in short supply.
Alaskan Dungeness Crab is starting to become available. It should be in the pacific northwest in the next 1-2 weeks.
Cold-Water Lobster Meat is in such high demand that many packers are not selling the meat by itself. They have been requiring an equal or higher quantity of tails to be purchased.
There is better availability for smaller Cold-Water Tails such as: 4oz, 4-5oz, 5-6oz.
Supply is limited for larger Cold-Water Tails such as: 6-7oz, 7-8oz, 10-12oz, etc.
Warm-Water Lobster Tails are starting to arrive in Florida Pricing looks to be about $3-4/lbs. higher than Cold Water Tails.
Both Vannamei White and Black Tiger Shrimp are facing supply issues.

Asian countries are willing to pay a higher premium for BT shrimp compared to the U.S. market. Smaller shrimp are preferred in Asia (31-40s & smaller) causing the shrimp farmers to harvest the shrimp before they grow to the preferred sizes in the U.S. (13-15s, 16-20s, 21-25s).

Mahi-mahi supply is tight as demand continues to be strong. Each replacement cost for portions continues to increase.
Squid is still extremely short, and the prices are increasing rapidly as raw material is difficult to source.
The U.S. Scallop supply is the lowest it's been in 5 years, causing the prices to continue to increase.
Ahi Poke Cubes are in short supply as well.