Your monthly update on the state of the pork, poultry, beef, and seafood industries, direct from the category experts at Y. Hata. 
Please contact your

Account Manager

for questions.
Of the 3 major proteins, the poultry industry continues to be impacted the most by the ongoing labor shortages. With most of the poultry plants concentrated in the southern part of the country, they tend to be more reliant on migrant labor which has been more limited since the onset of COVID.  Besides ongoing labor challenges, the high cost of fuel, feed, and packaging has kept prices elevated. Although both domestic and export demand remains strong, we are finally starting to see prices stabilize and trend downward. With prices settling down, retailers have begun featuring chicken breast, thighs, and drumsticks again in weekly ads after featuring pork more prominently this past month.
BI Thighs – 

Demand remains strong for BI Thighs as manufacturers are focusing their resources on boneless items such as BL SL Thighs and Thigh pieces which are more profitable than bone-in chicken. Supply will be tight for the foreseeable future and unfortunately, we are having to pay the asking prices when product is offered.  

BL SL Thigh – Prices for BL SL Thighs have fallen $.75 since the peak prices in June and continue to decrease with each passing week. With overall demand still lagging, there is still more downside for the BL SL Thighs and we expect more significant price decreases after the Labor Day holiday.
Legmeat – Although Legmeat did not experience the same volatile price fluctuations as the Thighs and Breast, Legmeat prices have started to stabilize and show signs of gradually decreasing next month. Regardless, the Mountaire brand has been the exception as they have struggled to keep pace with demand this summer.
Breastmeat – Breastmeat prices have tumbled over 50% from the highs of the past few months, largely due to strong pushback from retailers who shifted to pork as their featured protein. With prices stabilizing, retailers are looking to feature breast meat again for future ads.  ​
Turkey – Turkey supplies continue to be limited and are expected to worsen as we approach the Thanksgiving holiday. 
Turkey Roasts – Regarding future pricing, we are projecting a $.40/lb. increase for October and November.      
 ​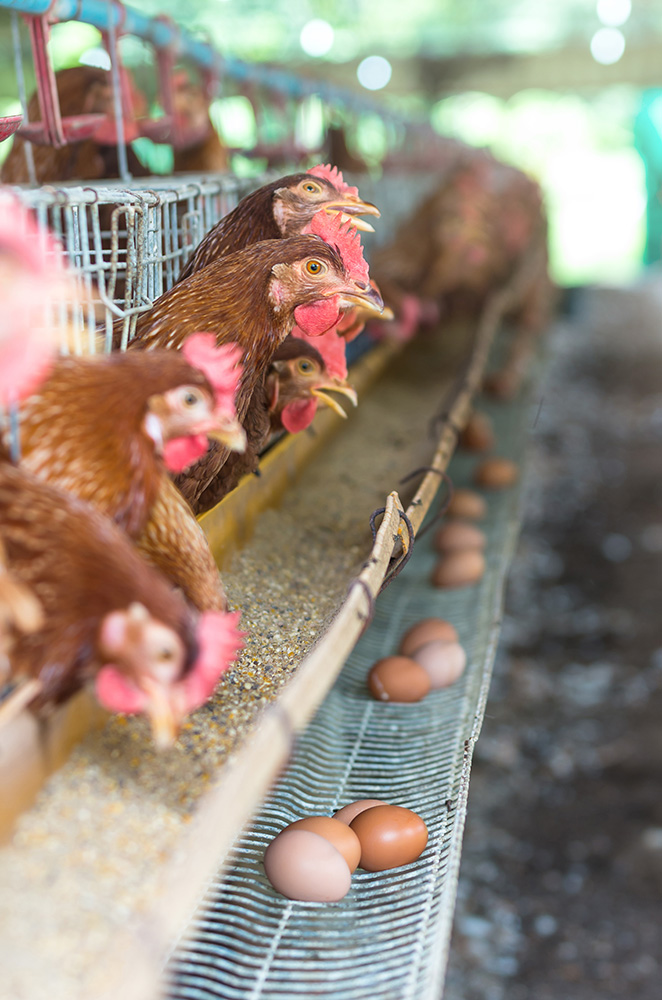 Despite high input costs from fuel, trucking, feed, labor, etc., the availability of pork remains adequate with stable prices.  Even with fewer hogs heading into the fall months and pressure with supply, we have not seen crazy price increases as one would expect. This is primarily due to tepid export demand with China not stepping in as many packers had expected.  With retailers pivoting back more prominently to chicken from pork for future ads, there is adequate supply for now. ​
Butts 

– Boneless butt prices have started to trickle downward but packers remain firm with their asking prices as this item still presents great value for consumers. Prices are poised to remain stable for the rest of the month and are expected to decrease more significantly after the Labor Day holiday. For now, both packers and buyers are taking a "wait and see" approach. 

​

Ribs – Prices for ribs remain steady but could increase if retail demand firms up. We can expect to see steady to rising prices across most pork cuts including BI loins, boneless loins, picnics, and bellies.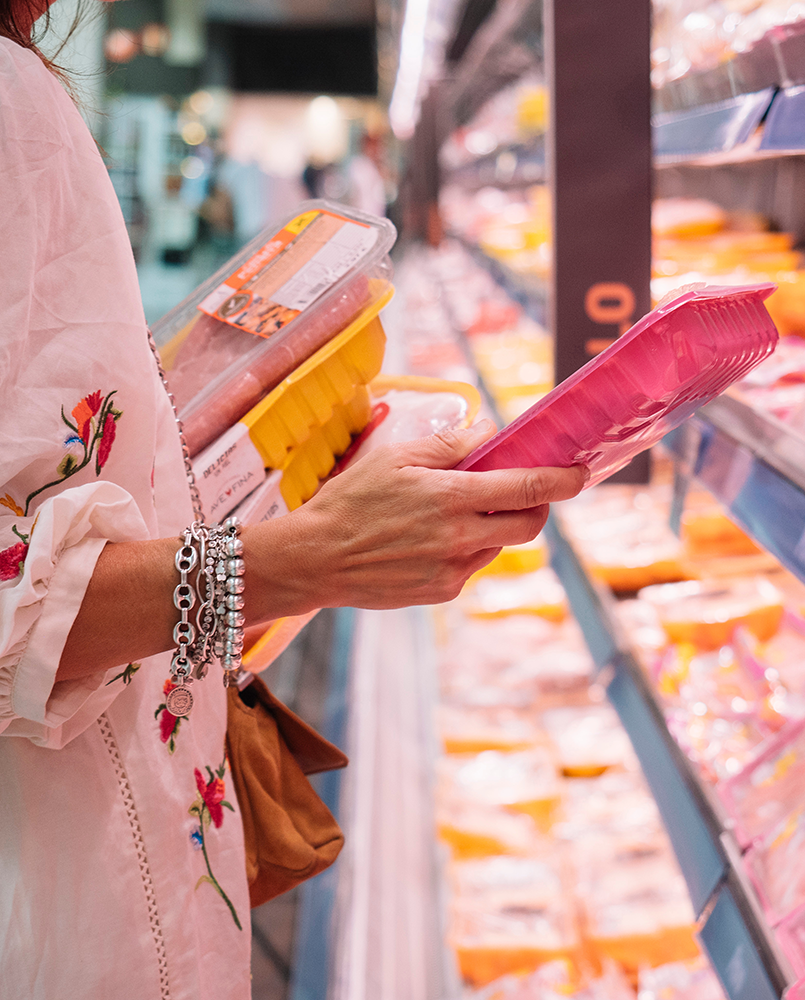 Pork & Poultry Market Outlook
The Pork and Poultry industry continues to struggle with high input costs, labor challenges, and transportation/logistical issues but still must meet retail and Foodservice demand.  ​
Here are the changes that they have implemented to streamline their operations:​
​

Processors will continue to reduce SKUs and focus production on their

most profitable items as labor challenges persist.  ​

Manufacturers have mandated that items be ordered by pallet quantities only. Additionally, with the ongoing national trucker shortage, packers are looking to reduce the number of stops but with larger order sizes. Long term, all the major packers have made significant investments in driver-less truck technology.    

The installation of automation technology in the plants continues to progress to help improve efficiency, capacity, and product yield.
With ongoing inflation and a potential recession looming, poultry is positioned to be the preeminent protein of choice as consumers return from their summer vacations. With credit card bills due and back-to-school expenses to deal with, consumers will be looking to reduce expenses and poultry has traditionally presented the best value. 
Higher input costs for fuel, animal feed, and fertilizer continue to keep prices at elevated levels. Despite the increased cost of living and the thought that consumers are going to eventually need to cut back on spending, the demand for beef continues to remain strong. ​
As we exit the dog days of summer, the widespread drought conditions affecting many parts of the country has resulted in lighter-weight cattle and significantly reduced grading for choice, prime, and premium grades (CAB, SS, & PSA).  ​
Although we have not experienced any acute shortages this summer, ​all the major packers expect potential supply issues as soon as the end of 2022. Beyond this year, we forecast beef supplies to be tight for the next 3-4 years.          ​
Despite reduced availability, demand continues to remain strong for prime and premium grades (CAB, SS, PSA) regardless of cut.     ​
Ribeye 

–

Pricing has been relatively soft and it has started to increase more significantly as we approach the fall months. Choice, prime, or premium grade ribs have increased more significantly than lower grades such as select. Retailers continue to be reluctant to commit to large ad buys due to consumers favoring less costly cuts such as chuck rolls and top sirloin items.​
Striploin – With pricing increased to elevated levels, it has finally started to show signs of softness. Over the next few weeks leading up to the Labor Day holiday, we do expect prices to decrease more substantially.  ​
Chuck Flat – Pricing recently decreased by $.65 this month and it will be decreasing again by another $.20 for September. This additional price reduction can be attributed to the continued weakness of the Japanese yen which has reduced the imports of U. S. beef to Japan. Despite this welcome news, the supply of chuck flats continues to remain tight.
Oxtail – Pricing has been on the decline for the past few months and will be decreasing again by another $.38 next month.​
Short Rib – Pricing on the other hand which had been on the decline, will be increasing slightly by $.13 next month. The primary reason for this increase is due to younger cattle being harvested and diminished grading affecting the supply of raw material.    ​
As with other sectors of the economy, the beef industry is taking a "wait and see" approach as to how inflation impacts consumer spending and consumption moving forward. Ultimately, the future price levels for beef will be dictated by American consumers and what they are willing to pay.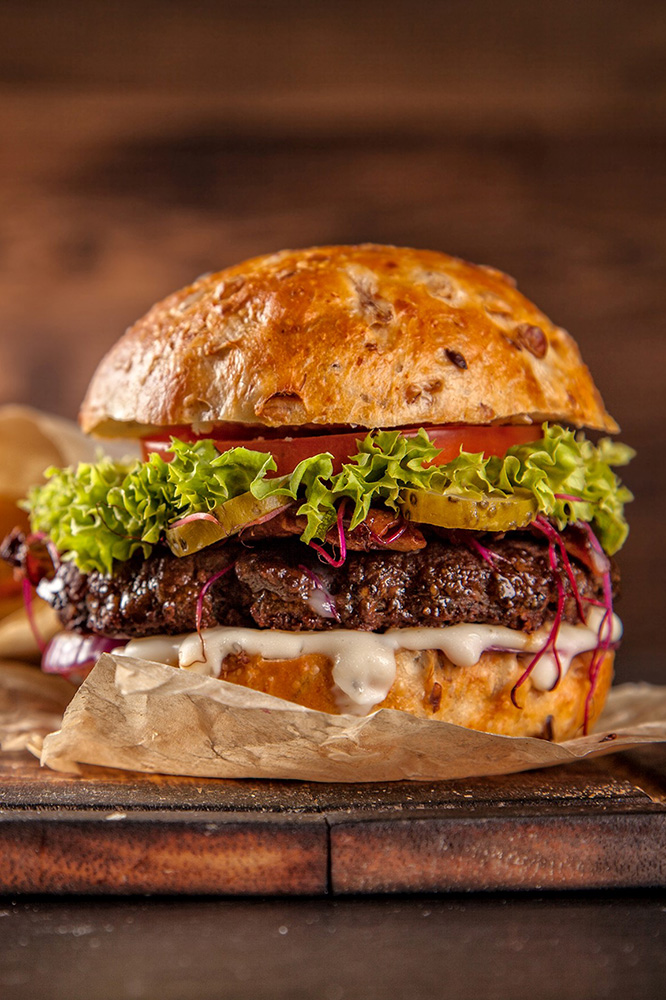 Snow Crab – Pricing for 8/up's have stabilized with supply remaining available. The 5/8 market still remains a little soft until the retailers begin to place orders for the holiday season.
N-Atlantic Lobster Tails (Cold Water) – The market continues to be priced at a discounted level compared to other premium shellfish categories. Smaller tails (4oz and 4/5oz) provide a better value.
Poke Cubes – The price increase for the poke cubes and mini diced will be $.30/lb. There will be a second price increase of $.25/lb on both poke cubes in September. After the September increase, the poke cube price will hold until the end of the year. 
Mahi – We will start to see portion mahi prices start to creep up. All sizes will be affected from 2-4oz, 4oz and 6oz. The 1-3# Fletch will also move up a little for now, depending on when the Peruvian Mahi hits the market. The South American Season begins in October and runs through the end of the year. We are hoping to see product shipping out of Peru by end of November or early December. Until then, expect Mahi prices to be firm since the Taiwan season was not that productive on larger fillets. ​
Shrimp – Black Tigers and Asian Whites – Pricing is still a little soft, and supply levels seem to be at good levels.