Your monthly update on the state of the pork, poultry, beef, lamb, and seafood industries, direct from the category experts at Y. Hata.
Please contact your account manager for questions.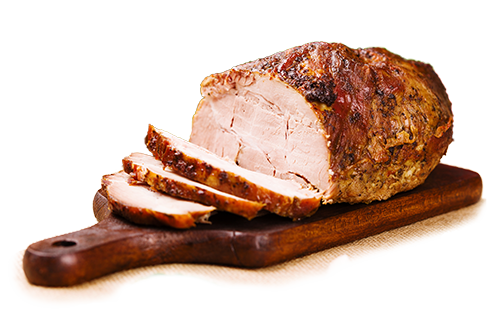 There remains a serious challenge securing most pork items due to strong demand, reduced harvest, and labor limitations. The soaring prices are attributed to those same factors plus higher feed cost, transportation and logistics cost, packaging cost and reduced freezer stocks which traditionally acts as a hedge to higher prices.
Bellies continue to present a challenge as the domestic supply is fully absorbed by retail and Foodservice demand with prices anticipated to move up quickly by $.75-$1.25/lbs. soon. This will have a direct impact on Bacon prices that will rise rapidly and have supply limitations. Imported bellies face the same challenges as demand is strong while international shipping issues persist.
Rib demand remains strong and show modest strength although uncovering supply remains a challenge.
Butt prices continue to move higher, although some industry analysts question how much higher they can go. Bone-In-Butts are quickly bought at current levels while labor to fabricate Boneless Butts are still limited and reflected in asking prices. We may be looking at another $.10-$.15/lbs. increase in May.
Loins, a key item for retail, are surging $.15 -$.20/lbs. and we will see that reflected in prices on chops and boneless loin soon.
Trim has been greatly impacted as sausage makers anticipate the opening of theme parks, sports stadiums, etc., and are securing all trim available. We can expect a significant increase immediately.
Outlook
Labor continues to impact the industry and presents a challenge for most boneless product, products that require boning, slicing (bacon), cubing, cooking, curing (pepperoni, Canadian bacon), smoking, etc.
Farmers are adjusting down Hog input to better align with output and demand.
The US continues to export large amounts of pork to China, Japan, Philippines, Central America, and the Caribbean.
Feed cost are at elevated levels and have a significant impact on Hog prices.
Cold storage levels are at low levels compared to YOY.
Transportation cost and truck availability continue to affect the industry.
Continued strong demand (Domestic and Export) and reduced labor is having a tremendous impact on prices and availability which is expected to continue into the summer.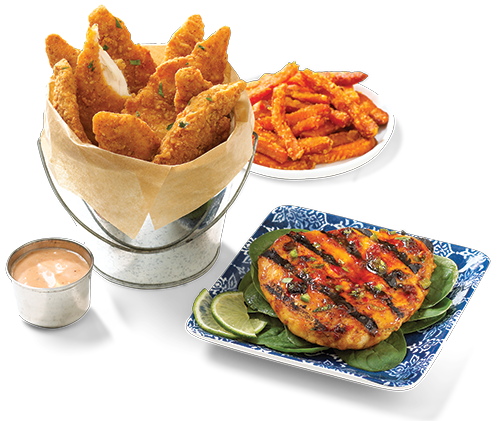 The poultry industry mirrors the challenges facing their pork friends and that results in higher prices and spotty availability.
Boneless Skinless Thighs are sought after, and prices are up another $.10/lbs. and could possibly move up another $.30/lbs. by May/June. It is a struggle just to find offers on the preferred brands such as House of Raeford.
Legmeat & Leg Quarters are sold at asking or higher prices as export sales remain extremely strong.
Thigh Bone-In and Boneless continue their upward trend and are becoming difficult to find for immediate ship. We anticipate a minimum of $.10/lbs. increase in Apr/May.
Jumbo Random Breast meat prices appeared to level off after the huge increase in March but now looks to move up another $.15/lbs. in Apr/May. Even at those levels, finding product is difficult.
Wings are the most challenging part to find, and prices are not part of the conversation if you find an offer. Wings of all sizes, but especially jumbo, are extremely difficult to uncover and in the quantities we need. Prices will move up another $.20/lbs. in April and will have increased $1.30/lbs. since Sept 2020. Most industry analysts feel this price trajectory is not sustainable… but that is what they said in February.
Outlook
With Food Service demand surging and Retailers who do not want to give up the market share that they gained the past year, we are competing with Retail to secure product.
Labor continues to be a challenge, especially for boneless product and those that require special packaging.
Feed prices are at much higher levels than a year ago.
Freight cost and truck availability remains an issue across the nation.
What lies ahead for 2021? Unfortunately, we should expect higher prices as availability issues have only gotten worse. Please be flexible as we will need to source different brands to meet demand.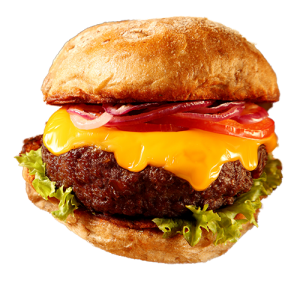 In the face of increasing demand from both the Retail and Food Service segments, the beef industry continues to face ongoing labor issues, driver shortages, and higher feed costs which has led to poor availability and higher prices for all cuts of beef.     
Rib prices have increased dramatically over the past week due to continued strong demand. As we approach the Mother's Day holiday, retailers continue to book ribs which has propped up prices and tightened availability even further.
Striploins, which are traditionally a good value in relation to the ribeyes are at unheard of high levels.
Short Rib pricing will be increasing by $.59/lbs. on orders shipping out at end of this month and may increase further in May as raw material costs increase.
Top Sirloin Butt prices which were relatively steady for the past few months have taken a huge jump recently due to strong retail demand.
Chuck Roll prices continue to remain at elevated levels due to exceptionally strong demand both domestically and overseas.
Chuck Flat pricing continues to increase to unprecedented levels due to exceptionally strong demand in both domestic and international markets. Prices have increased $1.37/lbs. since January and will be increasing by another $.48/lbs. in May.
Oxtail prices show no signs of subsiding even with the summer months approaching. With sustained demand and limited supplies, prices have increased by $.14/lbs. since February.
Ground Beef prices have been relatively stable but are poised to increase considerably in the coming months. With sport stadiums expected to be at full capacity in the fall, hotdog manufacturers do not have enough pork trim and are turning to beef trim to supplement their production needs.
Australian Wagyu continues to be in short supply and we expect availability to be tight for at least the next few months.
Outlook
Expect higher prices in the coming months as there is not enough supply to support both retail and foodservice demand.
With food pricing inflation poised to be a major issue heading into the summer, our biggest challenge continues to be just securing product regardless of price.
While we cannot fully predict what lies ahead for the remainder of 2021, we should expect beef prices and availability to be affected by the manufacturing decisions made in 2020 in reaction to the Covid-19 pandemic.
In the coming months we should expect higher prices for Australian lamb due to the devaluing of the U.S. dollar in relation to the Australian dollar.
Continued supply shortages and congestion at the port of Long Beach have further contributed to higher prices and poor availability.
Domestic lamb is poised to experience a shortage of livestock this summer as well.
New Zealand lamb products have been more readily available until recently but have also been negatively affected by the port delays.
To circumvent the congestion at the port of Long Beach, more ships from New Zealand and Australia have been diverted to the port of Oakland which has helped provide limited relief. However, we do not expect a marked improvement in availability until May or June at the very earliest.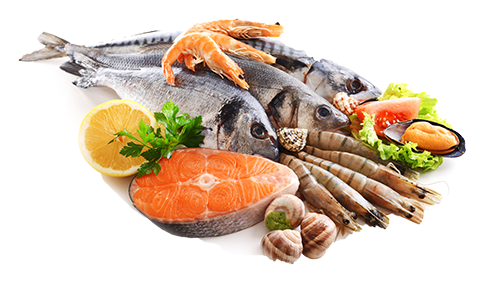 Across the seafood segment, we are experiencing many issues with delays, shortages, and increasing replacement costs. As the state, country, and world "open back up" after COVID, no one could have anticipated this level of demand – especially with high-ticket items like seafood. Vendors are running short in filling orders. Even with the extremely high prices, the demand continues to rise – causing the prices to increase drastically. For many seafood items, securing product is our main goal regardless of the cost
All crab items are short including: King Crab, Snow Crab, Dungeness Crab, Deep Water Clusters, Blue Swimming Crabmeat, and Soft-Shell Crab.
We are starting to receive offers on the 2021 Canadian Opilio Snow Crab. Typically, we purchase 8UPs. However, this year's prices are expected to be much higher than years prior with an estimated $4/lbs. spread between 5-8oz and 8UPs.
Both Warm-Water and Cold-Water Lobster Tails are extremely limited, and the prices continue to increase as we approach the new season.
Mahi-mahi is becoming more difficult to source and the price continues to rise.
Squid is still extremely short. Fisherman are having difficulty finding and catching both squid and octopus.
The Shrimp market is starting to get stronger with slight price increases ($.05 – .10/lbs.).