Keeping
Your Customers Safe
Ensure the safety of your customers, staff, and business. The ServSafe® certification program by the National Restaurant Association is designed in partnership with foodservice industry experts. The certification will prepare you or your staff and managers to handle food sanitation risks. Courses discuss food borne illnesses caused by pathogens and biological toxins with a focus on prevention. Learn guidelines on food preparation, holding, and serving. Develop food safety management plans, sanitation guidelines for your facility, staff training guidelines, and pest control plans.
Our expert certified educators will walk you through every step of the course material and proctor your exam.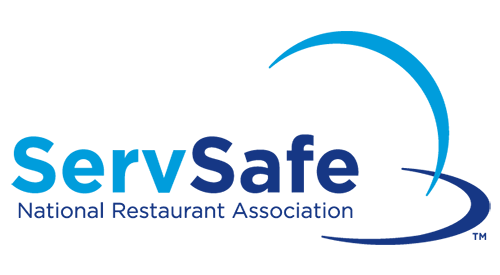 Track Your Staff's Progress
Managers can monitor staff progress, including pass rates, store Food Handler cards (certificates), and download reports for your local health official.
Free Downloads
Free downloads allow you to pass information out to your staff to remind them of their training. Your staff will also receive video reminders via email.
Food Manager
$175 / Person

10 hours

1 day

Includes materials, proctored exam, and refreshments.
***Every participant is required to bring in their own laptop, iPad or tablet to the class in order to take the ServSafe Manager exam.***
Food Manager classes are scheduled monthly at our ChefZone Community Room (pending minimum class size being met). Please call your Account Manager for available dates and times.
QUESTIONS & SCHEDULING
Contact your Account Manager or email servsafe@yhata.com.
 TRAINING LOCATION
Community Room at ChefZone.
2888 Ualena Street
Honolulu, HI 96819
ServSafe Food Manager Certification classes are available exclusively to Y. Hata and ChefZone foodservice customers. Please contact your Y. Hata or ChefZone Account Manager to reserve a time in our next class.
For More Information, Contact Your